People
Faculty Graduate Students Postdocs Alumni
Current Postdocs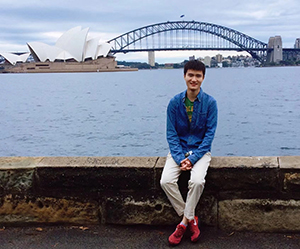 Jun Du, Postdoc
Jun Du was born and grew up in Hefei, Anhui and Nanjing, Jiangsu in eastern China. He was fascinated with the sky and the universe since he was a kid, so later he chose to study remote sensing at Chengdu University of Technology in Chengdu, Sichuan. After he received his bachelor's degree in 2013, he joined the Planetary Remote Sensing Laboratory at Peking University in Beijing and began to work on the surface processes on the Moon. From 2017 to 2018, he worked as a jointly-supervised student at Observatoire de la Côte d'Azur in Nice, France. After he earned his doctoral degree from China and France in 2019, he became a research associate at the National Space Science Center, Chinese Academy of Sciences. In late 2021, he finally made it to Purdue in the U.S., where he will be studying the topographic degradation of lunar craters. Jun enjoys traveling, watching sports games and YouTube channels in his leisure time.
Kristel Izquierdo, Postdoc
Kristel got her PhD from the University of Maryland in 2020 where she studied the distribution of density in the deep lunar interior. She joined Mike Sori and Ali Bramson's groups as a postdoc in 2021.  She loves all planetary geophysics research and currently focuses on shallow lunar and Martian processes. Specifically, she works on impact-induced porosity, magmatic intrusions and cryptomaria of the Moon and spiral trough migration models of Mars. Kristel enjoys traveling (Mount Hua in China pictured on the left), playing volleyball and spending time with her dogs.