Hydrology and Ecohydrology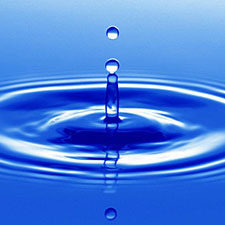 EAPS environmental geoscience faculty research includes studying the movement and quality of water in the hydrologic cycle, as well as anthropogenic impacts on watershed sustainability.
Environmental Chemistry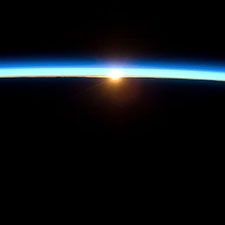 Studying the chemical processes that couple the lithosphere, hydrosphere, biosphere, and atmosphere, and their impacts on human activities and the environment, is the focus of select EAPS faculty and students.
Soils and Sediments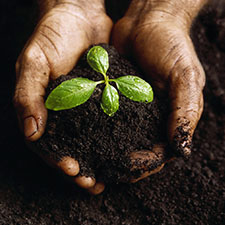 The weathering and erosion of soils, and how these processes support and change life on Earth, is a key research theme for our environmental geoscience faculty. 
Environmental Biogeochemistry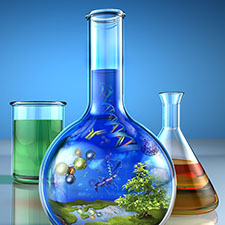 Environmental geoscience faculty and students conduct various experiments that help further the study of the chemical, physical, geological, and biological processes and reactions that govern the composition of the natural environment.
Environmental Geoscience News
With the world's temperature rising, the Earth's permafrost areas are particularly vulnerable
01-15-2021
Permafrost is defined as ground that has been frozen for at least two consecutive years. With the Earth's temperature steadily rising, the impacts on permafrost have been unclear but also an area of concern for climate scientists. In last few decades, permafrost underneath boreal ecosystems has started to degrade due to climate warming. The degradation rate in response to the warming remains unclear.
Intensive irrigation in India enhances deadly 'moist heat stress', study finds
11-04-2020
Intensive irrigation in India is increasing atmospheric moisture levels and enhancing potentially deadly extreme 'heat stress' conditions where people's bodies do not cool down easily, a new study says. The research, published in the journal Nature Geoscience, noted that heat stress occurs when the human body cannot cool itself, and can result from high environmental temperatures alone—dry heat stress—or from high temperatures with humidity—moist heat stress.
Purdue Faculty Funded in NSF Project to Examine Interfaces for Materials Transport in the Environment
08-26-2020
Professor of Earth, Atmospheric and Planetary Studies (EAPS) and Agronomy (AGRY) Tim Filley, along with assistant professor of EAPS, Lisa Welp, have been funded for their role in a research team led by University of Illinois Urbana-Champaign professor Praveen Kumar. The grant of more than $6 million from the National Science Foundation (NSF) will enable the team to study critical interfaces, such as hillslopes, flood plains, and tile drains, in the environment that affect the transport and transformation of materials such as water, sediment, carbon and nutrients.
Bubbling methane emissions caused by ice-free days in Arctic lakes
07-10-2020
Scientists at Purdue University have found that the amount of methane being released by Arctic lakes is increasing and by the end of the century may rise to as much as 60% of the methane released due to melting in the region. The research was conducted in Finland, including in Lake Saimaa.
Bubbling methane emissions caused by ice-free days in Arctic lakes
07-07-2020
Purdue EAPS scientists have found that the amount of methane being released by Arctic lakes is increasing and lake emissions are projected to significantly rise due to melting in the region.