Hydrology and Ecohydrology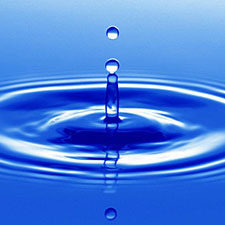 Studying how groundwater responds to the effects of climate and landscape change and how these perturbations propagate through aquifers impacting surface water ecosystems is an important focus of our faculty.
Environmental Chemistry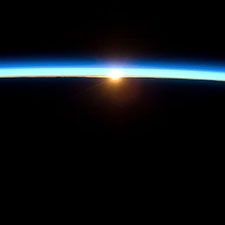 Studying the chemical processes that couple the lithosphere, hydrosphere, biosphere, and atmosphere, and their impacts on human activities and the environment, is the focus of select EAPS faculty and students.
Soils and Sediments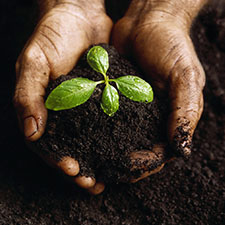 The weathering and erosion of soils, and how these processes support and change life on Earth, is a key research theme for our environmental geoscience faculty. 
Environmental Biogeochemistry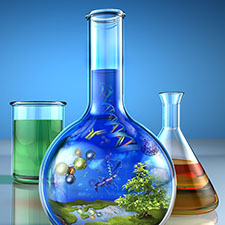 Environmental geoscience faculty and students conduct various experiments that help further the study of the chemical, physical, geological, and biological processes and reactions that govern the composition of the natural environment.
Environmental Geoscience News
NSF announces two awards through the Centers for Innovation and Community Engagement in Solid Earth Geohazards
09-08-2023
NSF — The U.S. National Science Foundation has announced two awards through the Centers for Innovation and Community Engagement in Solid Earth Geohazards program. The Cascadia Region Earthquake Science Center (CRESCENT) and the Statewide California Earthquake Center (SCEC) will receive almost $21 million over the next five years to advance research on Earth processes that underpin natural hazards like earthquakes and tsunamis. Dr. Jonathan Delph, of Purdue EAPS, is one of the senior personnel for the "Cascadia Velocity Model" group in the CRESCENT project.
'Every hurricane is different': Why experts are still estimating Idalia's impact
09-08-2023
USA TODAY — Hurricanes can be deceiving and capricious. You hear ominous warnings. You see a buzzsaw-like storm coming right for your neighborhood. Then one community escapes unscathed while another gets slammed. What makes the difference? The size and strength of the hurricane and its wind fields, especially the inner core with the most destructive winds. Dr. Daniel Chavas, of Purdue EAPS, is a contributor in this article by USA Today.
The Human Limit: When Dangerous Heat is Surging
09-07-2023
WASHINGTON POST — The world is experiencing a surge in extremely hot days that put human health at risk, with the threat concentrated in some of the places least prepared to cope, according to an analysis of climate data by The Washington Post and CarbonPlan, a nonprofit that develops publicly available climate data and analytics. Dr. Matthew Huber, of Purdue EAPS, is quoted in this article by the Washington Post.
Cloud data collected in-situ will be evaluated on the ground at Purdue
08-03-2023
This summer, the skies were abuzz with planes conducting atmospheric research. Dr. Lisa Welp participated in an airborne field campaign studying clouds off the coast of San Diego in June. She is an Associate Professor in the Purdue University Department of Earth, Atmospheric, and Planetary Sciences (EAPS) and co-lead of the Water Challenges research community in Purdue's Institute for a Sustainable Future (ISF). Her atmospheric research data collection and analysis has been awarded funding by the United States Department of Energy (DOE).
Measuring Decays with Rock Dating Implications
08-01-2023
APS — The measured decay rate of potassium-40 implies a smaller probability of this decay mode than previously assumed. The results will have limited but important implications for the field of geochronology, as well as for other fields that either use or seek to avoid the effects of the decay of this ubiquitous element. Dr. Ryan Ickert, of Purdue EAPS, aided in the rock clock recalibration as discussed in American Physical Society (APS)'s Physics Magazine.