Hydrology and Ecohydrology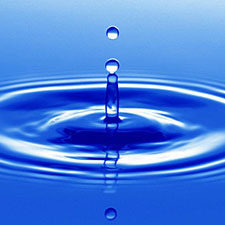 Studying how groundwater responds to the effects of climate and landscape change and how these perturbations propagate through aquifers impacting surface water ecosystems is an important focus of our faculty.
Environmental Chemistry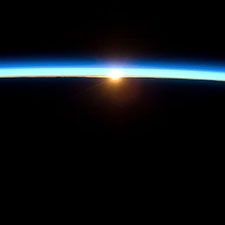 Studying the chemical processes that couple the lithosphere, hydrosphere, biosphere, and atmosphere, and their impacts on human activities and the environment, is the focus of select EAPS faculty and students.
Soils and Sediments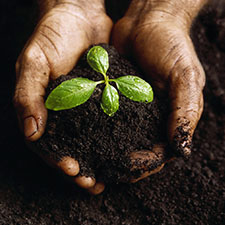 The weathering and erosion of soils, and how these processes support and change life on Earth, is a key research theme for our environmental geoscience faculty. 
Environmental Biogeochemistry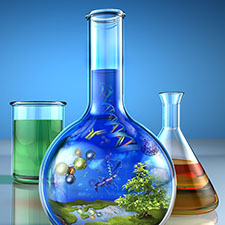 Environmental geoscience faculty and students conduct various experiments that help further the study of the chemical, physical, geological, and biological processes and reactions that govern the composition of the natural environment.
Environmental Geoscience News
Rare isotopes help unlock mysteries in the Argentine Andes
03-20-2023
EUREKALERT — Scientists studying the variations in concentrations of cosmogenic nuclides can estimate how long rocks have been exposed at the Earth's surface. This allows researchers to gain a better understanding of planetary processes, such as rates of erosion—from nothing more than a kilogram of river sand. The work of Dr. Nat Lifton, of Purdue EAPS, PRIME Lab, and Purdue Physics and Astronomy is discussed in this EurekAlert article.
Soils of war: The toxic legacy for Ukraine's breadbasket
03-02-2023
REUTERS — When Ukraine recaptured Kherson in November, Andrii Povod returned to find his grain farm in ruins. Two tractors were missing, most of the wheat was gone and all 11 buildings used to store crops and machinery had been bombed and burned. The farm bears the scars of Russian shelling and unexploded ordnance riddles the fields but it's the less visible damage to Ukraine's famously fertile soil after a year of war that could be the hardest to repair. U.S. academics Joseph Hupy (Purdue EAPS Courtesy) and Randall Schaetzl, coined the term "bombturbation" in 2006 to describe war's impact on soil. Among the unseen damage, bomb breaches in bedrock or soil layers can change the water table's depth, depriving vegetation of a shallow water source, they wrote.
Tricky Faults, Lax Construction and Wobbly Soil Fueled Destruction in Turkey
02-08-2023
WALL STREET JOURNAL — The one-two punch of killer earthquakes that struck Turkey and Syria on Monday were connected in time and space—occurring on separate but nearby faults but driven by the same crushing geologic forces, according to scientists. "We're dealing with a fault system—a whole bunch of different faults and they are all talking to each other," said Jonathan Delph, a seismologist at Purdue EAPS who studies the geology of the region.
Caltech Heritage Project: Douglas Schmitt (MS '84, PhD '87), Geoscientist
01-23-2023
CALTECH — David Zierler, Director of the Caltech Heritage Project at CalTech, caught up with Prof. Doug Schmitt, CalTech alumnus and current Purdue EAPS Associate Head, Professor, and Stephen and Karen Brand Endowed Chair of Unconventional Energy, to discuss his career in rock physics.
Purdue Team of Scientists Return from Trip to Antarctica
01-19-2023
STAR CITY NEWS — Hannah Grace, of Star City News, sat down with Dr. Marissa Tremblay, of Purdue Earth, Atmospheric, and Planetary Sciences, to discuss her recent trip to Antarctica.