Hydrology and Ecohydrology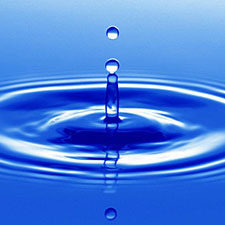 EAPS environmental geoscience faculty research includes studying the movement and quality of water in the hydrologic cycle, as well as anthropogenic impacts on watershed sustainability.
Environmental Chemistry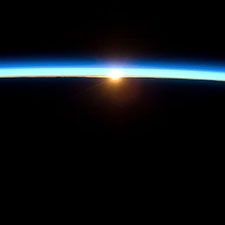 Studying the chemical processes that couple the lithosphere, hydrosphere, biosphere, and atmosphere, and their impacts on human activities and the environment, is the focus of select EAPS faculty and students.
Soils and Sediments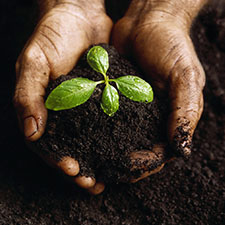 The weathering and erosion of soils, and how these processes support and change life on Earth, is a key research theme for our environmental geoscience faculty. 
Environmental Biogeochemistry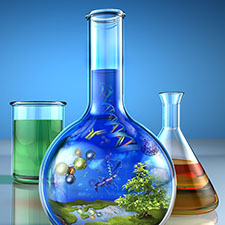 Environmental geoscience faculty and students conduct various experiments that help further the study of the chemical, physical, geological, and biological processes and reactions that govern the composition of the natural environment.
Environmental Geoscience News
Studying Moon volcanoes to find breathable air and fuel for lunar bases
10-28-2021
Volcanic eruptions are a breathtaking demonstration of the power and forces that lie beneath the surface of a planet. Volcanoes erupt molten magma from a planet's interior, and can gush to produce lava flows or explode to create ash. Volcanic eruptions and deposits can tell us about the interiors of planets — how they formed, their structure, and their composition. Check out Dr. Briony Horgan's first-person account of lunar research on this medium.com article.
Faculty and staff honors: Darryl Granger elected as an American Geophysical Union's (AGU) Fellow
10-04-2021
Darryl Granger, professor of earth, atmospheric, and planetary sciences has been elected as an American Geophysical Union's (AGU) Fellow. AGU, a nonprofit organization that supports 130,000 enthusiasts to experts worldwide in Earth and space sciences, annually recognizes a select number of individuals as part of its Honors and Recognition program.
A giant space rock demolished an ancient Middle Eastern city and everyone in it – possibly inspiring the Biblical story of Sodom
09-22-2021
As the inhabitants of an ancient Middle Eastern city now called Tall el-Hammam went about their daily business one day about 3,600 years ago, they had no idea an unseen icy space rock was speeding toward them at about 38,000 mph (61,000 kph). This article mentions the meteorite impact calculator developed by Purdue EAPS.
8 Projects Win Funding in 1st Year of Scialog: Signatures of Life in the Universe
09-20-2021
Research Corporation for Science Advancement, the Heising-Simons Foundation, NASA, and The Kavli Foundation are announcing awards totaling $1,100,000 to eight multidisciplinary teams of researchers in the inaugural year of Scialog: Signatures of Life in the Universe. Each of the 20 individual awards is for $55,000. Dr. Stephanie Olson of Purdue EAPS, is involved with one of the projects titled, "Water, Water Everywhere … Drops to Drink but Nothing to Eat? A Model for the Evolution of Ocean Chemistry on Waterworlds."
The Science of Wet Bulb Temperature
08-25-2021
Nearly 50 million Americans are under heat alerts as hot and humid weather grips the Midwest and south central U.S. But it's not just the number on the thermometer that counts. Purdue EAPS Prof. Matthew Huber explains on pattrn why researchers use wet bulb temperatures to measure just how unbearable heat can be.