Hydrology and Ecohydrology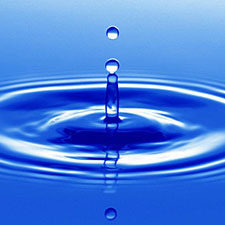 EAPS environmental geoscience faculty research includes studying the movement and quality of water in the hydrologic cycle, as well as anthropogenic impacts on watershed sustainability.
Environmental Chemistry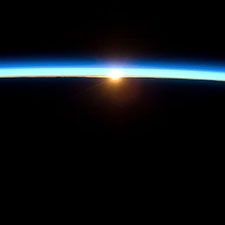 Studying the chemical processes that couple the lithosphere, hydrosphere, biosphere, and atmosphere, and their impacts on human activities and the environment, is the focus of select EAPS faculty and students.
Soils and Sediments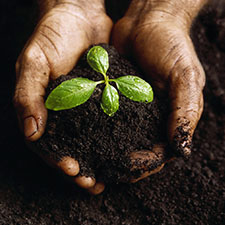 The weathering and erosion of soils, and how these processes support and change life on Earth, is a key research theme for our environmental geoscience faculty. 
Environmental Biogeochemistry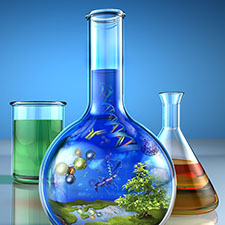 Environmental geoscience faculty and students conduct various experiments that help further the study of the chemical, physical, geological, and biological processes and reactions that govern the composition of the natural environment.
Environmental Geoscience News
Purdue team flying miles above Earth with NASA, gathering data on North American monsoon season
07-15-2021
During the summer, North America's monsoon season creates massive storms across the Midwest. These storms can cause a phenomenon where the lowest atmospheric layers, the troposphere and stratosphere, mix. Though rare and difficult to study — the stratosphere hovers from 6.2 to 31 miles above Earth's surface — this mixing needs study because, as climate change happens, the world's monsoons may change. To study these layers and the barrier between them, NASA has created the DCOTSS (Dynamics and Chemistry of the Summer Stratosphere) project. Dr. Daniel Cziczo, head of the Purdue EAPS, works with DCOTSS on the PALMS-NG portion of this atmospheric research.
Volcano research leads to better understanding of their deep structure
07-14-2021
The deep structure of volcanoes has proven difficult for geoscientists to understand due to the inherent difficulty of seeing below the Earth's surface. To get a more holistic understanding of volcanoes and their subsurface structure, a team of researchers from multiple disciplines, including Jonathan Delph of Purdue University's Department of Earth, Atmospheric, and Planetary Sciences, combined their expertise to better understand how their datasets can be interpreted in light of the others.
Health warnings as Death Valley scorches in 54.4C heat
07-14-2021
Excessive heat warnings remained in place across swathes of the western US on Monday after Death Valley in California registered what could prove to be the highest reliably recorded temperature on Earth. Dr. Matthew Huber of Purdue EAPS is cited in this article from The Guardian.
Purdue Expert Says Heat Stress Is "Single Biggest" Impact Of Climate Change
07-13-2021
Heat waves across the world and potentially record-breaking high temperatures in the western United States are bringing renewed attention to the dangers of heat stress. Purdue researcher Matthew Huber is one of the world's leading experts on heat stress. He co-authored a 2010 paper that looked at how much heat the human body can withstand - and whether climate change could make parts of the world uninhabitable.
Feel that shake? It wasn't just you
06-18-2021
Hoosiers experienced some tremors Thursday afternoon after an earthquake struck just north of Terre Haute. The United States Geological Survey reported a magnitude 3.8 earthquake around 3:18 p.m. Thursday. The earthquake happened in Montezuma Indiana at a depth of 7.7 KM. EAPS Professor Bob Nowack is interviewed by FOX59 News about yesterday's earthquake that could be felt at Purdue University.