Hydrology and Ecohydrology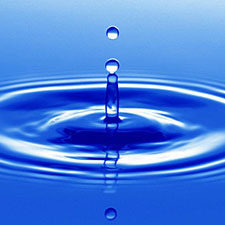 EAPS environmental geoscience faculty research includes studying the movement and quality of water in the hydrologic cycle, as well as anthropogenic impacts on watershed sustainability.
Environmental Chemistry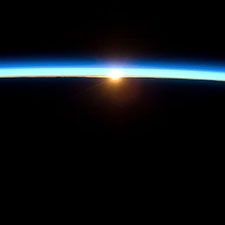 Studying the chemical processes that couple the lithosphere, hydrosphere, biosphere, and atmosphere, and their impacts on human activities and the environment, is the focus of select EAPS faculty and students.
Soils and Sediments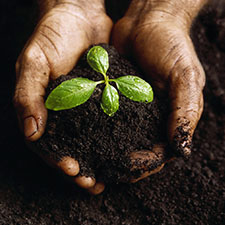 The weathering and erosion of soils, and how these processes support and change life on Earth, is a key research theme for our environmental geoscience faculty. 
Environmental Biogeochemistry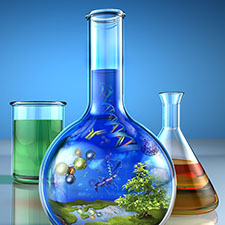 Environmental geoscience faculty and students conduct various experiments that help further the study of the chemical, physical, geological, and biological processes and reactions that govern the composition of the natural environment.
Environmental Geoscience News
8 Projects Win Funding in 1st Year of Scialog: Signatures of Life in the Universe
09-20-2021
Research Corporation for Science Advancement, the Heising-Simons Foundation, NASA, and The Kavli Foundation are announcing awards totaling $1,100,000 to eight multidisciplinary teams of researchers in the inaugural year of Scialog: Signatures of Life in the Universe. Each of the 20 individual awards is for $55,000. Dr. Stephanie Olson of Purdue EAPS, is involved with one of the projects titled, "Water, Water Everywhere … Drops to Drink but Nothing to Eat? A Model for the Evolution of Ocean Chemistry on Waterworlds."
The Science of Wet Bulb Temperature
08-25-2021
Nearly 50 million Americans are under heat alerts as hot and humid weather grips the Midwest and south central U.S. But it's not just the number on the thermometer that counts. Purdue EAPS Prof. Matthew Huber explains on pattrn why researchers use wet bulb temperatures to measure just how unbearable heat can be.
'Hotter and more humid': Dangerous extreme heat will impact Indiana in coming years
08-02-2021
Historically, Indiana has experienced only seven days per year at 95 degrees or more. That could change in a big way. Indiana University's Environmental Resilience Institute predicts that in the coming decades the number of such days could soar to as many as 38 to 51 days. Matthew Huber of EAPS is cited in this article from the Indy Star.
NASA's new mission studies how intense thunderstorms may influence climate change
07-28-2021
NASA recently began new research to investigate how extreme summer weather may be affecting the upper layers of earth's atmosphere. Dan Cziczo, Ph.D., a professor and head of the Department of Earth, Atmospheric and Planetary Sciences at Purdue University, is cited in this article from ABC News.
Purdue team flying miles above Earth with NASA, gathering data on North American monsoon season
07-15-2021
During the summer, North America's monsoon season creates massive storms across the Midwest. These storms can cause a phenomenon where the lowest atmospheric layers, the troposphere and stratosphere, mix. Though rare and difficult to study — the stratosphere hovers from 6.2 to 31 miles above Earth's surface — this mixing needs study because, as climate change happens, the world's monsoons may change. To study these layers and the barrier between them, NASA has created the DCOTSS (Dynamics and Chemistry of the Summer Stratosphere) project. Dr. Daniel Cziczo, head of the Purdue EAPS, works with DCOTSS on the PALMS-NG portion of this atmospheric research.