Hydrology and Ecohydrology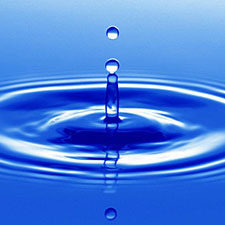 EAPS environmental geoscience faculty research includes studying the movement and quality of water in the hydrologic cycle, as well as anthropogenic impacts on watershed sustainability.
Environmental Chemistry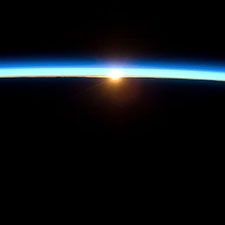 Studying the chemical processes that couple the lithosphere, hydrosphere, biosphere, and atmosphere, and their impacts on human activities and the environment, is the focus of select EAPS faculty and students.
Soils and Sediments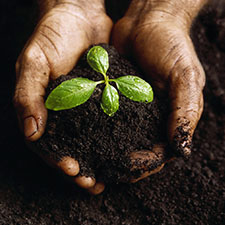 The weathering and erosion of soils, and how these processes support and change life on Earth, is a key research theme for our environmental geoscience faculty. 
Environmental Biogeochemistry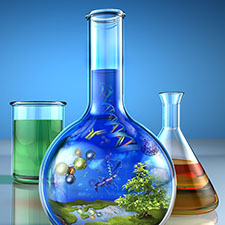 Environmental geoscience faculty and students conduct various experiments that help further the study of the chemical, physical, geological, and biological processes and reactions that govern the composition of the natural environment.
Environmental Geoscience News
Hot Springs Suggest How the Tibetan Plateau Became the Roof of the World
04-20-2022
The Tibetan Plateau has long represented both an opportunity and a conundrum for geophysicists. This vast tableland is the product of a long, slow collision between the Indian and Eurasian continental plates—a collision that began about 50 million years ago and is still going on today. As the only active continental collision site in the world, the plateau provides a unique opportunity to understand what happens when continents meet. But the long time frame and the great depths over which the collision has been occurring have left scientists puzzling over how exactly the plates are coming together. Dr. Marissa Tremblay, of Purdue EAPS, is cited in this article by EOS.
Researchers Discovers Importance of Carbon Cycle in Predicting Climate Change
04-05-2022
Researchers determined that crucial sections of the global carbon cycle used to track carbon dioxide transportation in the environment are incorrect, which could dramatically change traditional carbon cycle models. Dr. Lisa Welp, of Purdue EAPS, is cited in this article by Nature World News.
Tornadoes, climate change and why Dixie is the new Tornado Alley
04-01-2022
Tornadoes and severe storms swept across the South in late March 2022, killing two people in Florida and damaging buildings on a university in Alabama and homes in several states, including Arkansas, Tennessee and Mississippi. A few days earlier, tornadoes struck a school in Texas and touched down in New Orleans. The Conversation asked tornado scientist Ernest Agee, Purdue EAPS professor emeritus, to explain what causes tornadoes and how the center of U.S. tornado activity has shifted eastward from the traditional Tornado Alley in recent years.
Dr. Elita Li earns Young Innovator Award
03-31-2022
The Young Innovator Award at the 2022 Land Transport Excellence Awards (LTEA) was awarded to Dr. Elita Li of Purdue EAPS. This award recognizes individual(s) who has demonstrated the use of technology to innovate and deliver smart solution(s) resulting in land transport transformation. Li was awarded due to her geophysical research in the urban near surface environment for many civil and transport engineering applications.
It's very rare for a tornado to hit New Orleans — is climate change to blame?
03-25-2022
'Tornado alley' is shifting to states farther east from the Plains states, but connecting climate change to twisters remains complicated. Purdue EAPS Professor Emeritus Ernest Agee is cited in this article by MarketWatch.