Hydrology and Ecohydrology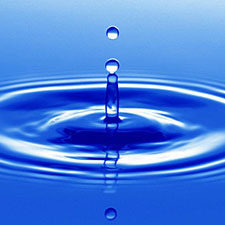 EAPS environmental geoscience faculty research includes studying the movement and quality of water in the hydrologic cycle, as well as anthropogenic impacts on watershed sustainability.
Environmental Chemistry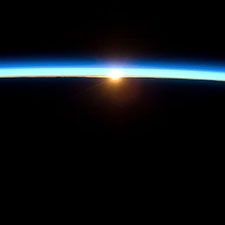 Studying the chemical processes that couple the lithosphere, hydrosphere, biosphere, and atmosphere, and their impacts on human activities and the environment, is the focus of select EAPS faculty and students.
Soils and Sediments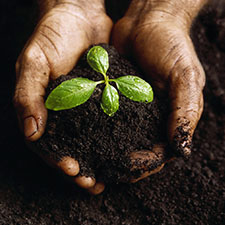 The weathering and erosion of soils, and how these processes support and change life on Earth, is a key research theme for our environmental geoscience faculty. 
Environmental Biogeochemistry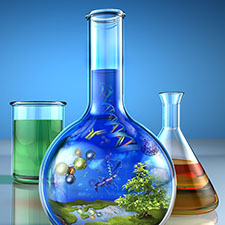 Environmental geoscience faculty and students conduct various experiments that help further the study of the chemical, physical, geological, and biological processes and reactions that govern the composition of the natural environment.
Environmental Geoscience News
New Study Finds Nitrogen Availability Affects the Evolution of Future Carbon Sinks in Northern Eurasia
07-29-2019
A new study coauthored by an EAPS professor has yielded an interesting result – enhanced nitrogen availability from permafrost degradation, the abandonment of agricultural land, and atmospheric nitrogen deposition may account for 30-50% of the carbon sink projected for Northern Eurasia in the future.
Cities living with a strong chance of rain
05-21-2019
Heavy rain can overwhelm municipal infrastructure and lead to flooding that can threaten lives and property. The U.S. alone spends millions - and sometimes billions - of dollars per year on flood recovery, and more is spent around the world.
Maize Production Practices May Be Unprepared for Future Heat Stress, EAPS-led Study Finds
05-14-2019
In preparation for the challenges of future climate change, farmers have begun several adaptation strategies to protect future food security. When it comes to maize production, however, some of these strategies may be focusing on the wrong variables, according to a recent EAPS-led study.
Dr. Cushman Inducted into Purdue Research Foundation Innovators Hall of Fame
04-03-2019
EAPS Distinguished Professor Dr. John H. Cushman is receiving an honor granted to only 25 Purdue researchers each year – induction into the Purdue Research Foundation's Innovators Hall of Fame.
New Soil Moisture and Temperature Data Helps Predict Life-Threatening Indian Monsoon Rains
02-21-2019
Thunderstorms embedded within Indian monsoon systems can deluge areas with dozens of inches of rain in little time, causing severe flooding and the loss of hundreds of lives each year. Better predictions of when, where and how much rain will fall is key to saving property and lives.