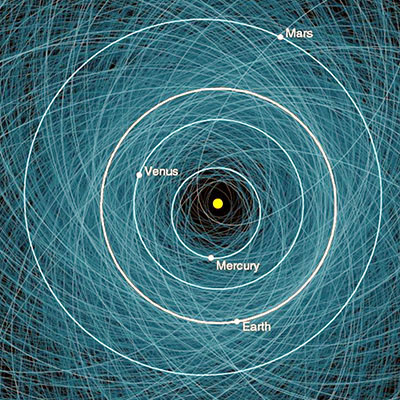 Planetary Systems
We use observations of populations of solar system objects and their orbits to study the formation and evolution of planetary and satellite systems to understand how our Solar System and others developed through time.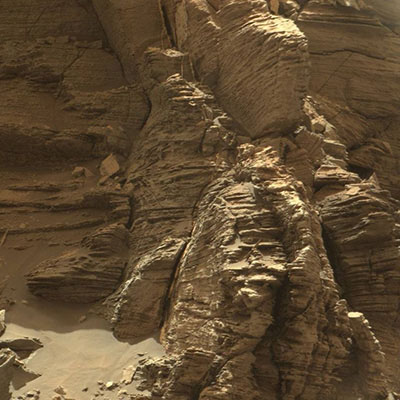 Planetary Surfaces
We study the mineralogic, climatic, and tectonic evolution of planetary surfaces to understand how these environments have developed over time, and the potential for past and future habitability on and beneath planetary surfaces.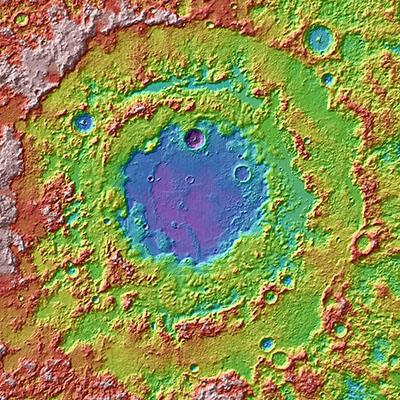 Asteroid Impacts
We study the complete evolution of impact craters, from excavation to transient crater collapse, through cooling and viscoelastic relaxation. We also study the hazards produced by impacts and how we might prevent them.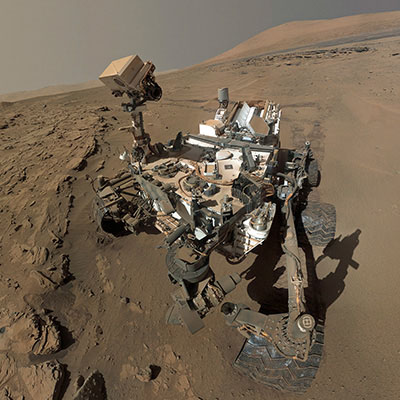 Spacecraft Missions
Our group has been and continues to be involved with a number of spacecraft missions, including GRAIL, MESSENGER, Deep Impact, NExT, EPOCH, EPOXI, Mars Odyssey, Mars Science Laboratory, and the Mars2020 rover.
Planetary Science News
A Mars Rover Explored a Wasteland and Found an Oasis
10-11-2021
Millions of miles away, on the surface of Mars, inside an enormous crater, a little NASA rover is taking some pictures. The view is quite stunning there—miles of undisturbed cinnamon terrain scattered with pebbles and boulders, with silky dunes where the craggy bedrock doesn't peek through. But when the rover, named Perseverance, sent the photos back home from the crater, known as Jezero, scientists saw something more. Dr. Briony Horgan is cited in this article from The Atlantic.
Perseverance's first major successes on Mars – an update from mission scientists
10-11-2021
In the short time since NASA's Perseverance rover landed in Mars' Jezero Crater on Feb. 18, 2021, it's already made history. At the moment, Mars and the Earth are on opposite sides of the Sun, and the two planets cannot communicate with each other. After working nonstop for the past 216 Martian days, the science teams are taking the first real break since the mission started. We are two members of the Perseverance team, and with the rover hunkered down for the 20 days of conjunction, it is the perfect time to step back and reflect on the mission thus far. This Conversation piece was created by Dr. Briony Horgan, EAPS, and Dr. Melissa Rice, Western Washington University.
8 Projects Win Funding in 1st Year of Scialog: Signatures of Life in the Universe
09-20-2021
Research Corporation for Science Advancement, the Heising-Simons Foundation, NASA, and The Kavli Foundation are announcing awards totaling $1,100,000 to eight multidisciplinary teams of researchers in the inaugural year of Scialog: Signatures of Life in the Universe. Each of the 20 individual awards is for $55,000. Dr. Stephanie Olson of Purdue EAPS, is involved with one of the projects titled, "Water, Water Everywhere … Drops to Drink but Nothing to Eat? A Model for the Evolution of Ocean Chemistry on Waterworlds."
Living on Mars Time with Mastcam-Z
08-20-2021
*BEEP!!!!!* *BEEP!!!!* The awakening sound of the alarm clock rings out through the bedroom. It's 4 pm and the dying late winter light bleeds in around the makeshift blackout curtains of repurposed bed sheets. It's another beautiful evening on Mars.
Revealed: NASA's 'Night Mission' To Mercury, The Only Inner Planet We've Yet To Land On
08-06-2021
Has anything landed on Mercury? No! NASA may have selected two missions to go to Venus this year, but what about the first planet from the Sun? It's the only inner planet whose surface hasn't been unexplored by a robot, but that could change with the "Mercury Lander" mission. Dr. Michelle Thompson of Purdue EAPS is on the mission concept team for this first-of-its-kind mission.
Mars Lake Hypothesis on Ice After Study Offers Different Explanation
08-06-2021
Scientists have long debated what's under the surface of Mars' south pole. A new study points to clays being more likely than a subsurface lake. Dr. Briony Horgan of Purdue EAPS is cited in this article from Signals AZ.
Planetary scientist puts Mars lake theory on ice with new study that offers alternate explanation
08-02-2021
For years scientists have been debating what might lay under the Martian planet's south polar cap after bright radar reflections were discovered and initially attributed to water. But now, a new study puts that theory to rest and demonstrates for the first time that another material is most likely the answer. Briony Horgan of EAPS is cited in this article from Science Daily.
Full Steam Ahead Podcast Episode 112 – Perseverance Mars Rover Update
07-28-2021
NASA's Perseverance Mars Rover Mission is only five months into its mission and already impressing everyone involved. The rover, launched on July 30, 2020 and landed on Mars on February 18, 2021, and has been busy ever since. Last October, Full Steam Ahead talked with Briony Horgan, an associate professor of Planetary Sciences, in between the launch and landing about the goal of mission, its importance, excitement and nerves, and much more. On the latest episode of Full Steam Ahead: A Podcast About Purdue, CBS4's Adam Bartels catches up with Horgan to discuss the emotion of Perseverance's landing, what's happened since, what's next, and more!