Planetary Systems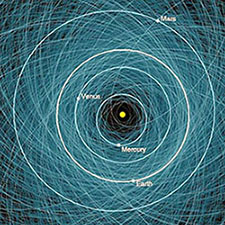 We use observations of populations of solar system objects and their orbits to study the formation and evolution of planetary and satellite systems to understand how our Solar System and others developed through time.
Planetary Surfaces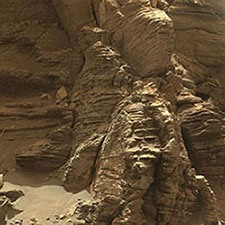 We study the mineralogic, climatic, and tectonic evolution of planetary surfaces to understand how these environments have developed over time, and the potential for past and future habitability on and beneath planetary surfaces.
Asteroid Impacts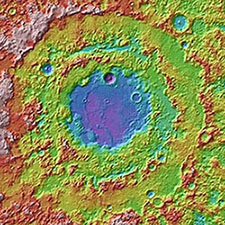 We study the complete evolution of impact craters, from excavation to transient crater collapse, through cooling and viscoelastic relaxation. We also study the hazards produced by impacts and how we might prevent them.
Spacecraft Missions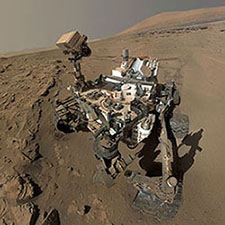 Our group has been and continues to be involved with a number of spacecraft missions, including GRAIL, MESSENGER, Deep Impact, NExT, EPOCH, EPOXI, Mars Odyssey, Mars Science Laboratory, and the Mars2020 rover.
Planetary Science News
NASA Early Career Fellowship awarded to Dr. Michelle Thompson
07-07-2020
Dr. Michelle Thompson has been awarded an Early Career Fellowship from NASA. She is an Assistant Professor for the Department of Earth, Atmospheric, and Planetary Sciences at Purdue University. The NASA Early Career Fellowship (ECF) program supports the development of individual research programs of outstanding scientists early in their careers and stimulates research careers in the areas supported by the NASA Planetary Sciences Division.
Tremblay awarded the GSA Doris M. Curtis Outstanding Woman in Science Award
07-01-2020
The Geological Society of America (GSA) has announced that Marissa Tremblay, assistant professor of the Department of Earth, Atmospheric, and Planetary Sciences, is the recipient of the Doris M. Curtis Outstanding Woman in Science Award. 
Evidence that Mars Used to Have a Ring
06-04-2020
Mars only has two moons: Phobos and Deimos. They're strange, for moons, little more than lumpy, potato-shaped chunks of rock. They're much too small for self-gravitation to have made them round. And one of them, Deimos, has an unusually tilted orbit. What does that slight tilt tell us about Deimos? About Mars?
Ancient Impact's Seismic Waves Reveal Pluto's Ocean, Core
04-06-2020
Adeene Denton discusses unlocking the secrets of Pluto with EOS.org
Briony H. Horgan is named Associate Professor of Earth, Atmospheric, and Planetary Sciences
04-03-2020
Briony Horgan, Purdue Earth, Atmospheric, and Planetary Sciences professor, is promoted to Associate Professor of the Purdue University College of Science.