Welcome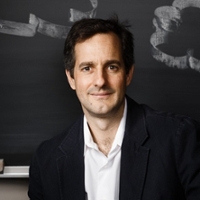 Welcome to the Department of Earth, Atmospheric, and Planetary Sciences.  Here, you will find a great diversity of programs and intersecting disciplines, with faculty and students studying in fields such as severe weather, the solar system, stable isotopes, geophysics, and earth and space science education.  We are proud to say that we have 10 faculty members with dual appointments in the colleges of Science and Agriculture, just one example of the ways we actively foster a collaborative academic environment.
We believe that the Department of Earth, Atmospheric, and Planetary Sciences at Purdue is positioned to be a national role model in teaching, diversity, and the number and quality of undergraduate and graduate students.  In pursuing that goal, we have continued to expand, adding three new faculty members in the 2019-2020 academic year, with three more expected to arrive in the near future.  We have also recruited top-notch academic staff, and our academic programs continue to grow.
The EAPS department continues to press forward in its four strategic initiatives: Energy and the Environment, Severe Weather Science, Planetary Exploration, and Geodata Science.  In teaching, in research, and in outreach, we will continue to positively impact the fields of Earth, atmospheric, and planetary sciences locally, state-wide, nationally, and internationally.  I welcome you to contact us if you are interested in learning more about the work that we do and the programs that we offer.
Dr. Daniel Cziczo
Professor and Head