Greetings EAPS Alumni!
Welcome to Earth, Atmospheric, and Planetary Sciences Alumni's home page - working to connect the EAPS family. 
 EAPS will host a reception at the 2019 Geological Society of America annual meeting; details to be announced.
EAPS and PCCRC will hold a joint reception at the 2019 American Geophysical Union meeting; details to be announced.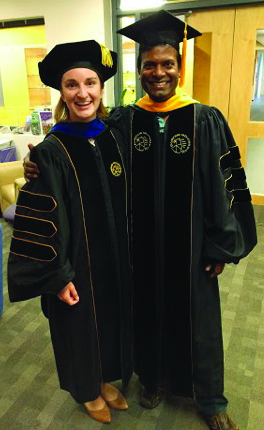 EAPS Alumni Magazine - "Inside EAPS":
EAPS Recognitions and Awards:
Congratulations to those alumni recently recognized as College of Science Distinguished Alumni and EAPS Outstanding Alumni.
Questions? Please email the department: eaps-alumni@purdue.edu
Alumni in the News
Dr. Feustel returns to Earth from International Space Station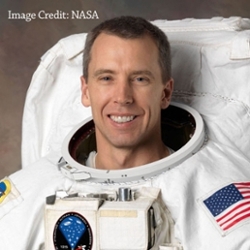 NASA astronaut and EAPS alumnus Andrew Feustel returned to Earth in October 2018 after serving on two consecutive NASA expeditions.  He was most recently Commander of Expedition 56.
You can watch the return from space in a video on YouTube.
---
Climate scientist James Hurrell named first Walter Scott, Jr. Presidential Chair, Colorado State University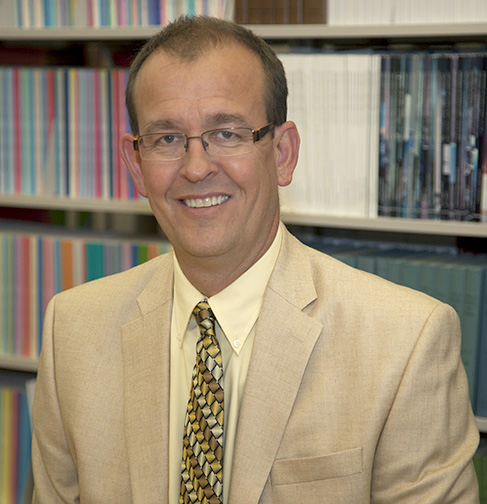 Hurrell's research centers on analyses and model simulations of climate, climate variability and climate change. In his position as Walter Scott, Jr. Presidential Chair, Hurrell will continue his fundamental research on climate dynamics and develop collaborations across campus to examine climate impacts on a range of human and natural systems.
"Climate variability and climate change pose risks to many sectors, including agriculture, water, human health, infrastructure, national security, transportation, energy, forests and ecosystems," said Hurrell. "I am eager to collaborate with CSU researchers working in these areas."