Life as an EAPS Peep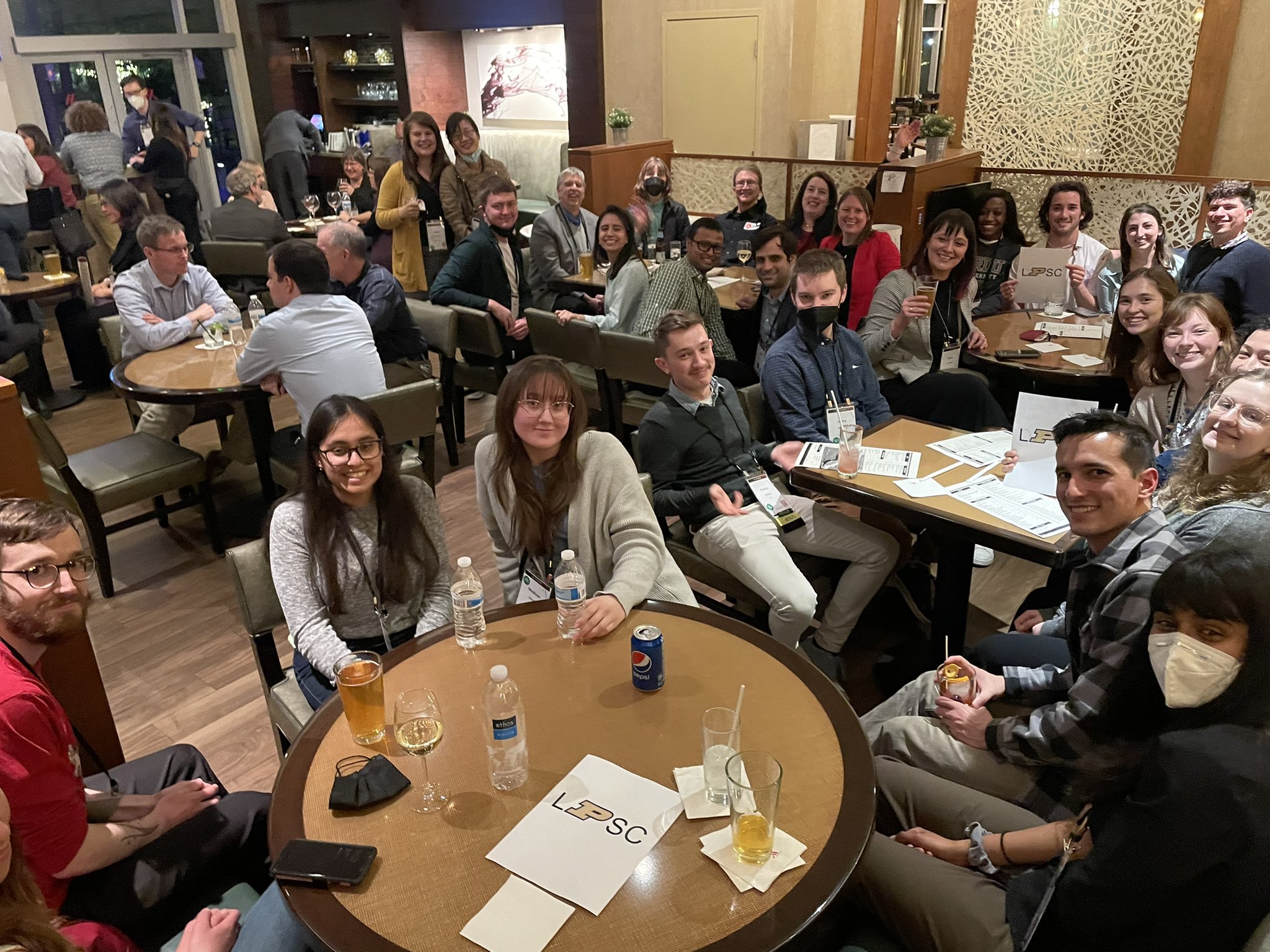 A large group of Purdue EAPS faculty, postdocs, students, alumni, and prospective students at the Lunar and Planetary Science Conference (LPSC) in 2022!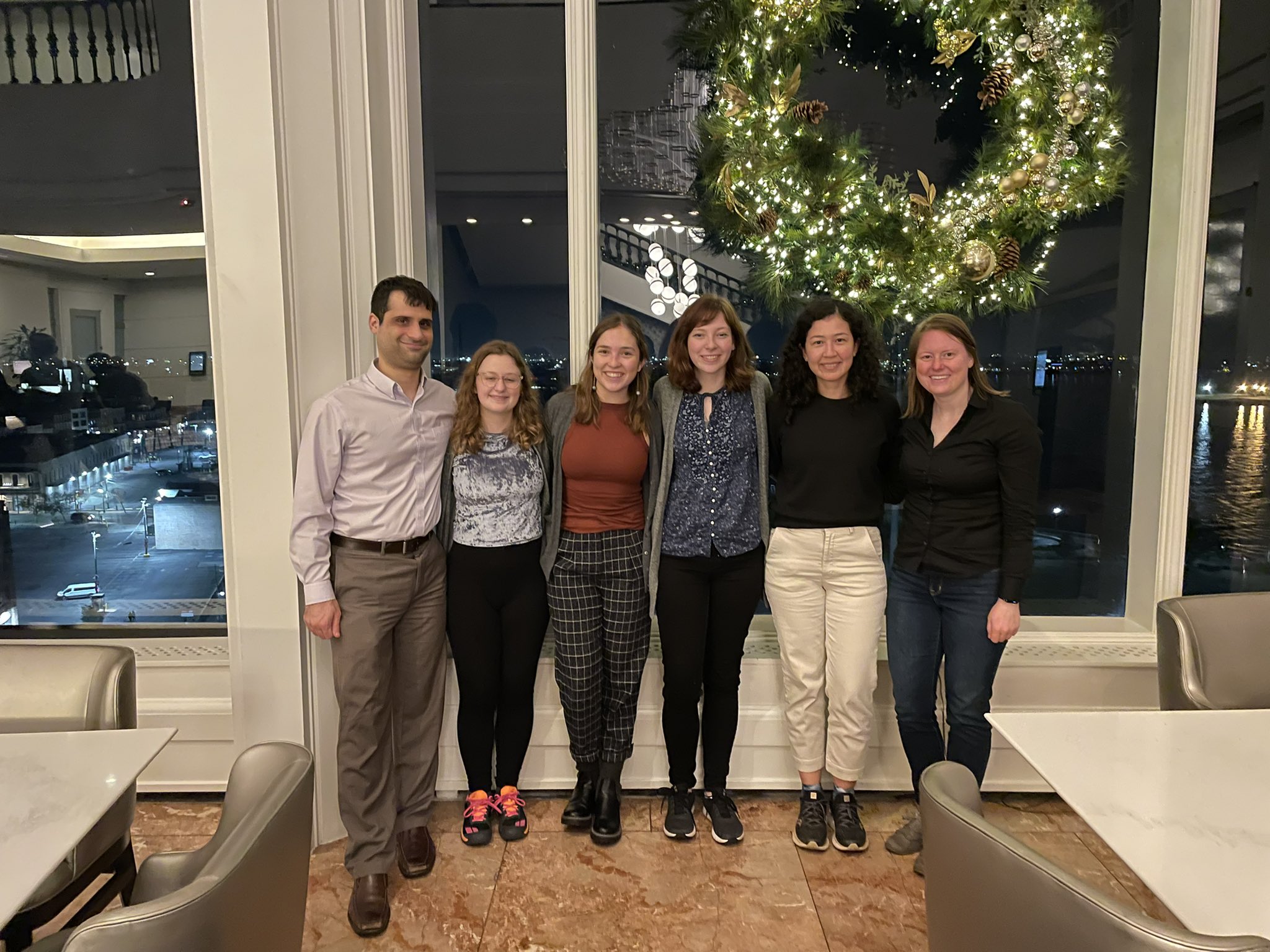 Professors Mike Sori and Ali Bramson, postdoc Kristel Izquierdo, and grad students Stephanie Menten, Riley McGlasson, and Kris Laferriere attend the AGU Fall Meeting in New Orleans in 2021.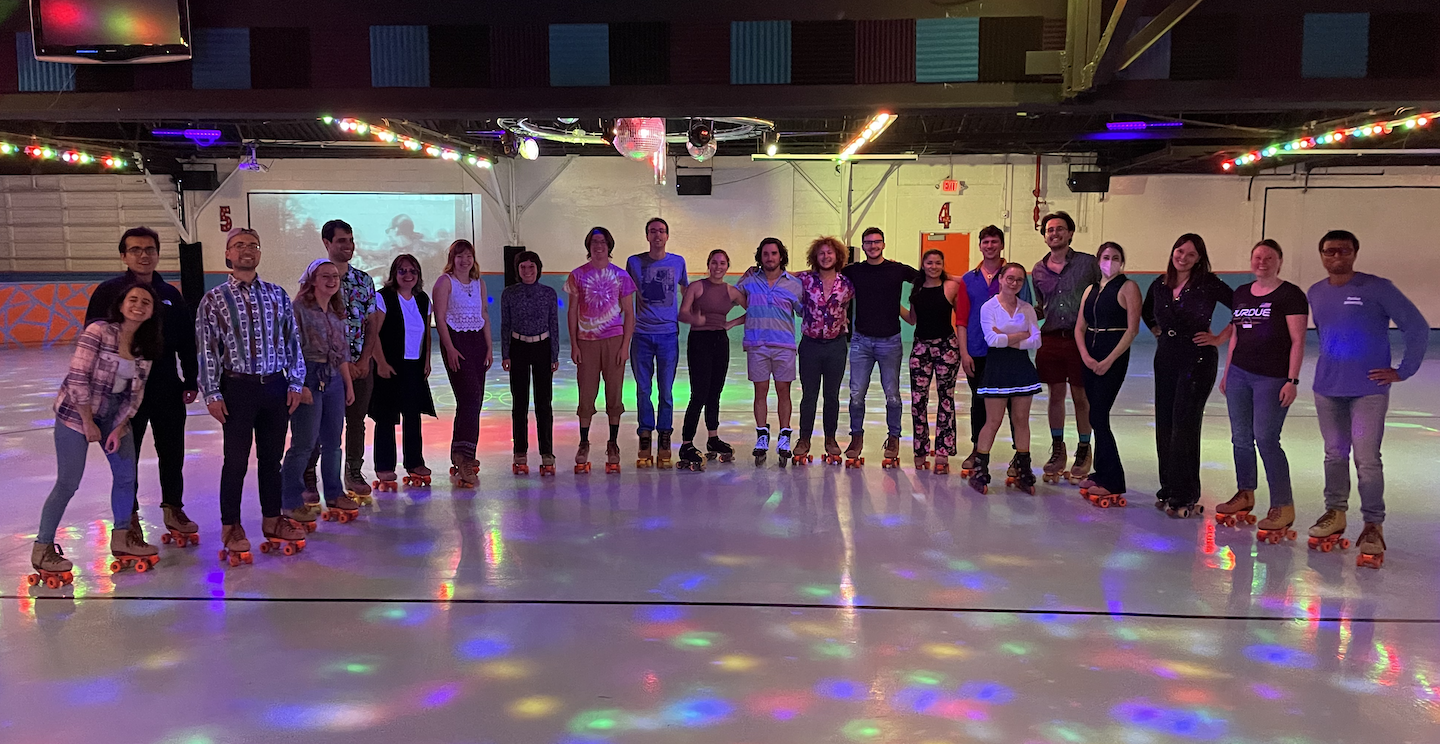 EAPS Peeps at a department roller skating night.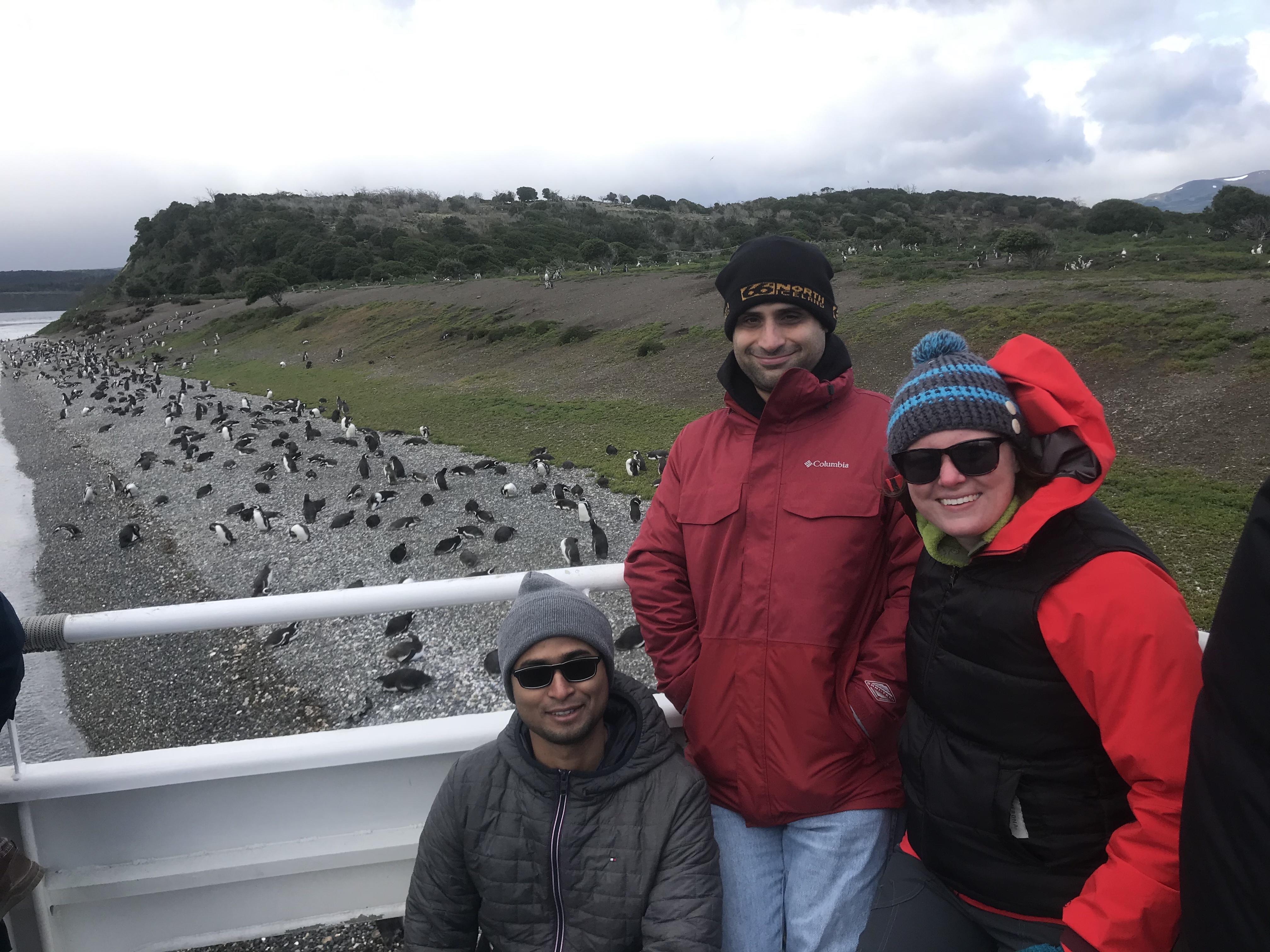 EAPS grad student Prakhar Sinha and EAPS professors Mike Sori and Ali Bramson start a scientific collaboration with some penguins in Tierra del Fuego, Argentina at the Mars Polar Science Conference in 2020.

The planetary group standing inside the central peak of Indiana's own Kentland Crater (now a quarry), the only place in Indiana where the stratigraphy is nearly vertical owing to uplift caused by the impact. Can you find the two Jays?

Briony's group checking out Mars analog glacial terrains at the Three Sisters volcano complex in Oregon.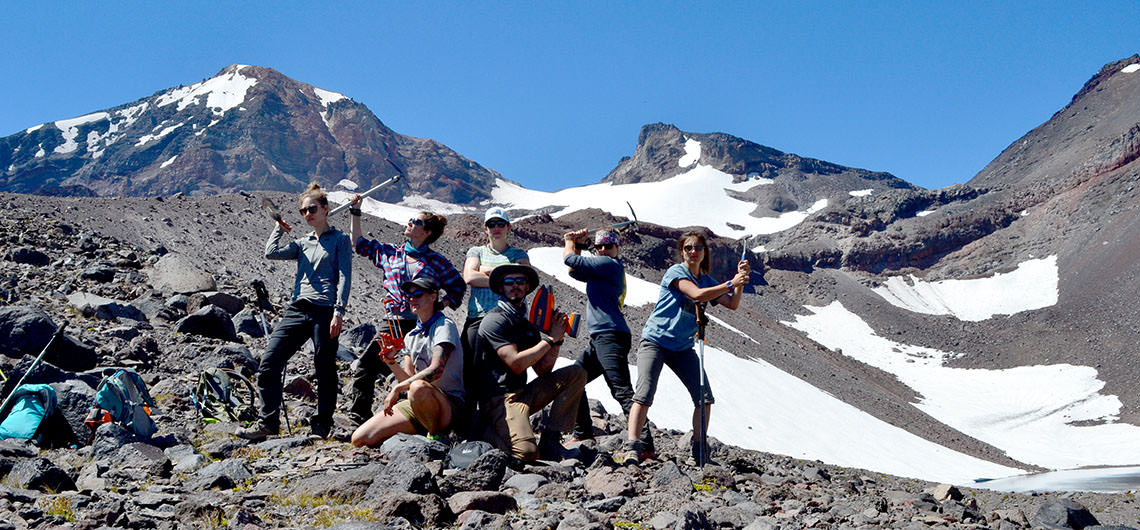 The Horgan Posse at Three Sisters. Don't mess with them.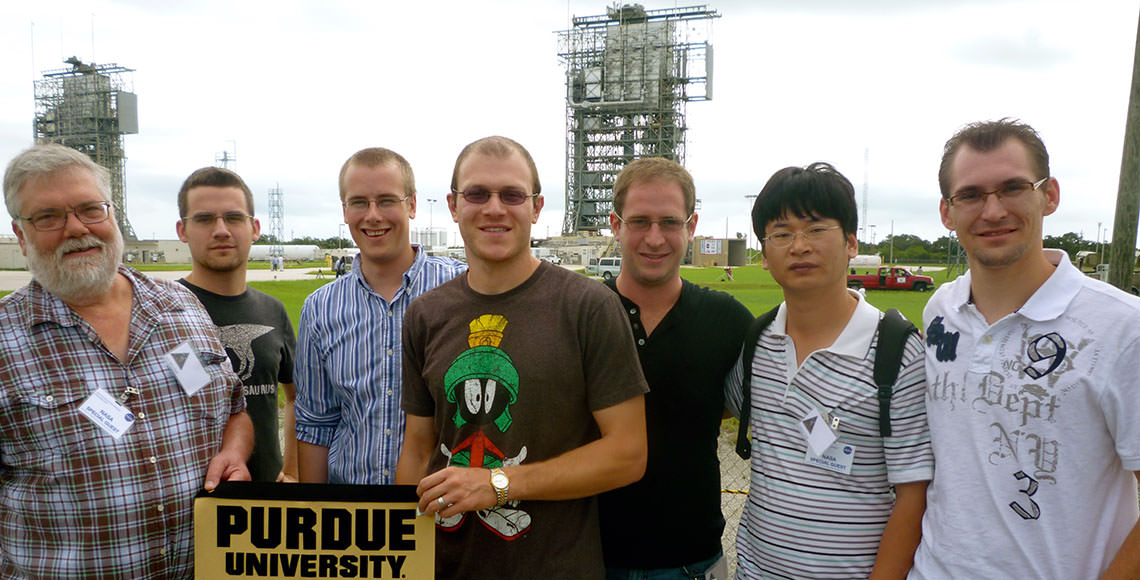 An EAPS planetary crew attends the launch of the GRAIL spacecraft at the Kennedy Space Center.

The planetary crew learns about dune formation at Indiana Dunes State Park.

The planetary crew relaxing by Lake Michigan after rigorous study of the dunes.