Atmospheric and Climate Sciences

Extreme
Weather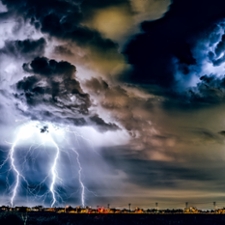 EAPS faculty and students use observations and numerical modeling to better understand the physics, predictability and impacts of extreme weather systems, including thunderstorms, tornadoes, and tropical cyclones, and their variability within the climate system.

Climate
Dynamics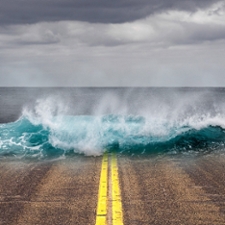 The fundamental physics and processes of the regional and large-scale climate system and its variability (such as monsoons, El Nino, the jet stream), and intraseasonal variability are topics of research by our faculty and students.

Surface-ATMS Interactions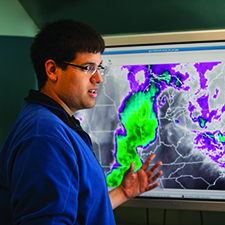 Select EAPS faculty and students study the exchange of energy and matter between the atmosphere and the Earth's surface, including sea, land, and vegetation.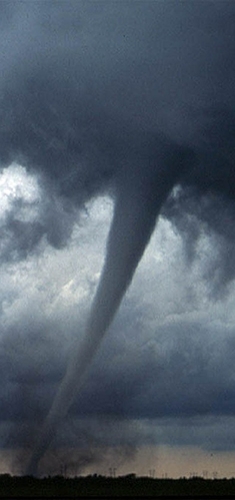 Atmospheric Science News
Purdue team flying miles above Earth with NASA, gathering data on North American monsoon season
07-15-2021
During the summer, North America's monsoon season creates massive storms across the Midwest. These storms can cause a phenomenon where the lowest atmospheric layers, the troposphere and stratosphere, mix. Though rare and difficult to study — the stratosphere hovers from 6.2 to 31 miles above Earth's surface — this mixing needs study because, as climate change happens, the world's monsoons may change. To study these layers and the barrier between them, NASA has created the DCOTSS (Dynamics and Chemistry of the Summer Stratosphere) project. Dr. Daniel Cziczo, head of the Purdue EAPS, works with DCOTSS on the PALMS-NG portion of this atmospheric research.
EAPS student, Qin Jiang, awarded NASA FINESST fellowship for work with tornadoes and their environments in a changing climate
07-09-2021
Qin Jiang was awarded a NASA FINESST fellowship for 2021. The Future Investigators in NASA Earth and Space Science and Technology (FINESST) Program provides research grants to graduate students who are designing and performing research projects relevant to interests of the NASA Science Mission Directorate (SMD) in Earth Sciences. Jiang is a Ph.D. student in Purdue University Department of Earth, Atmospheric, and Planetary Sciences (EAPS).
New analysis shows microbial sources fueling rise of atmospheric methane
06-18-2021
The sudden and sustained rise in atmospheric levels of the potent greenhouse gas methane since 2007 has posed one of the most significant and pressing questions in climate research: Where is it coming from? Fossil fuel emissions? Biological sources? A diminished capacity by the atmosphere to break down methane? A climate tipping point? Professor Qianlai Zhuang worked with NOAA Research for this study which has joint project supported by NASA. Other Purdue University contributors include students Licheng Liu and Youmi Oh.
The American Philosophical Society Welcomes New Members for 2021
05-10-2021
The American Philosophical Society is pleased to welcome new Members elected to the Society in 2021. Election to the American Philosophical Society honors extraordinary accomplishments in all fields. The APS is unusual among learned societies because its Membership is composed of top scholars from a wide variety of academic disciplines. Dr. Joseph S. Francisco of Purdue EAPS was elected for Class 1 Mathematical and Physical Sciences.
Atmospheric professors awarded grant for flexible, portable kit-based lab instruction
03-31-2021
A group of atmospheric professors have recently been awarded a 2020-2021 Instructional Equipment Grant from the Office of the Provost for their proposal entitled "Flexible, Portable Kit-Based Laboratory instruction in Atmospheric Science." This grant funding will be used to create lab kits that students can check out and use remotely.