Extreme
Weather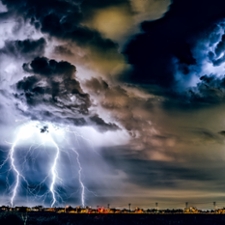 EAPS faculty and students use observations and numerical modeling to better understand the physics, predictability and impacts of extreme weather systems, including thunderstorms, tornadoes, and tropical cyclones, and their variability within the climate system.

Climate
Dynamics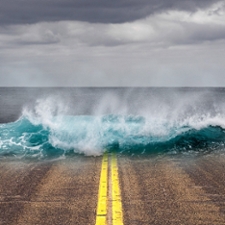 The fundamental physics and processes of the regional and large-scale climate system and its variability (such as monsoons, El Nino, the jet stream), and intraseasonal variability are topics of research by our faculty and students.

Surface-ATMS Interactions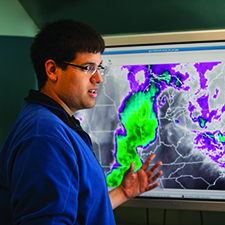 Select EAPS faculty and students study the exchange of energy and matter between the atmosphere and the Earth's surface, including sea, land, and vegetation.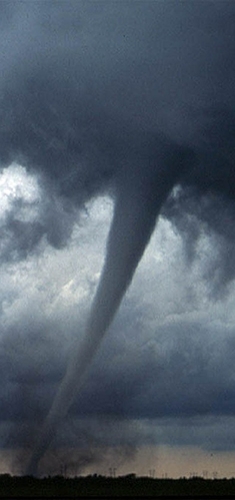 Atmospheric Science News
EAPS professor makes unexpected changes in atmospheric class to maximize student experience during the pandemic
12-07-2020
How do you teach a class that typically has hands on applications and field work when a pandemic threatens to shut class down at any point in the upcoming semester? That's the question many professors faced when classes began in August 2020. Whether the class was offered in person or as a hybrid online/in-person class, the threat of shutdowns loomed due to the spread of COVID-19. Dr. Robin Tanamachi, Assistant Professor of Purdue Earth, Atmospheric, and Planetary Science (EAPS) struggled with how to create a class experience that would give her EAPS 22700 students the full exposure to meteorological instrumentation and came up with solutions that could work no matter the climate.
Warmer seas keep hurricanes stronger for longer, study says
11-12-2020
Warmer seas caused by climate change are making hurricanes stronger for longer after landfall, increasing the destruction they can wreak on impact, a new study has found. Researchers warn the finding suggests inland communities -- which may be less prepared than coastal regions to face hurricanes -- are increasingly at risk.
Clouds and Climate Change
11-06-2020
New research from an international team of scientists, including from Purdue University, provides insights into how natural and human-made particles affect precipitation and climate change. Professor Daniel Cziczo, head of Purdue's Department of Earth, Atmospheric and Planetary Sciences, was part of the team that looked into how emissions from trees, plants and other organic materials affect the creation of cirrus clouds.
With A Wing And A Grant, SBU Researchers Set To Soar
09-24-2020
Fueled by National Science Foundation grants totaling nearly $6 million, School of Marine and Atmospheric Sciences Dean Paul Shepson, Professor Emeritus of EAPS, and Professor John Mak – both experienced pilots – will lead airborne studies involving scientists from across the land and a variety of sophisticated aircraft owned by the NSF, the University of Wyoming and Purdue University.
Bubbling methane emissions caused by ice-free days in Arctic lakes
07-07-2020
Purdue EAPS scientists have found that the amount of methane being released by Arctic lakes is increasing and lake emissions are projected to significantly rise due to melting in the region.