Atmospheric and Climate Sciences

Extreme
Weather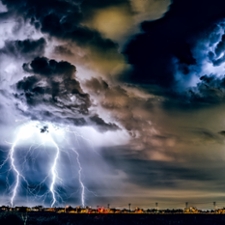 EAPS faculty and students use observations and numerical modeling to better understand the physics, predictability and impacts of extreme weather systems, including thunderstorms, tornadoes, and tropical cyclones, and their variability within the climate system.

Climate
Dynamics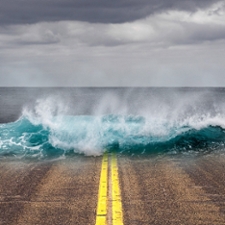 The fundamental physics and processes of the regional and large-scale climate system and its variability (such as monsoons, El Nino, the jet stream), and intraseasonal variability are topics of research by our faculty and students.

Surface-ATMS Interactions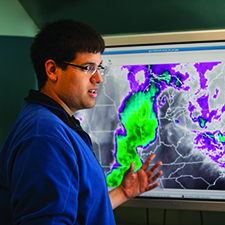 Select EAPS faculty and students study the exchange of energy and matter between the atmosphere and the Earth's surface, including sea, land, and vegetation.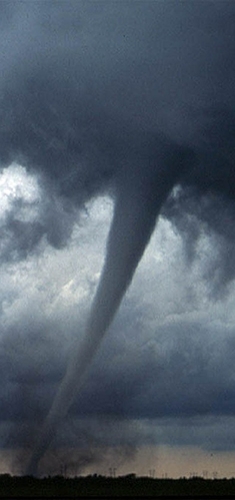 Atmospheric Science News
MEERTALK with Dr. Dan Cziczo
07-08-2022
MEERTALK — Dr. Daniel Cziczo, Professor and Department Head of Earth, Atmospheric, and Planetary Sciences speaks with MEERTALK about the unanticipated impacts of 'designer' aerosols suggested for increasing Earth's albedo.
Purdue professor helps put 'ears' on Mars Perseverance rover
05-05-2022
For more than 20 years, one Purdue University professor has worked to give us a better understanding of the planet Mars. Now, he is leading a team that accomplished something you might have to hear to believe. Purdue Planetary Science professor Roger Wiens just arrived on campus a couple of months ago, but he says the development of this technology began back in 2014. After almost five years of development, Wiens and his team have found a way to put ears on a Mars rover for the very first time.
Drones are here to stay. Academia is helping make that safe
04-29-2022
RI&S is lending college researchers several of its products, including systems for air traffic management, weather prediction, cybersecurity and mobile radar. The equipment helps them conduct the research and development that is fundamental to innovation. Dr. Robin Tanamachi of Purdue EAPS is helping test the equipment for severe storms.
Purdue professor: Meteor caused explosion-like noise
04-05-2022
INDIANAPOLIS (WISH) — The explosion many people across Indiana heard on Wednesday afternoon was caused by meteor entering the earth's atmosphere, a Purdue University professor believes. Brandon Johnson, an associate professor in the Department of Earth, Atmospheric and Planetary Sciences, says that an event like Wednesday's is not the norm for Indiana. For that fact, he added, it's rare when we get to hear or see a meteor make such a spectacular entrance.
Researchers Discovers Importance of Carbon Cycle in Predicting Climate Change
04-05-2022
Researchers determined that crucial sections of the global carbon cycle used to track carbon dioxide transportation in the environment are incorrect, which could dramatically change traditional carbon cycle models. Dr. Lisa Welp, of Purdue EAPS, is cited in this article by Nature World News.