Tectonics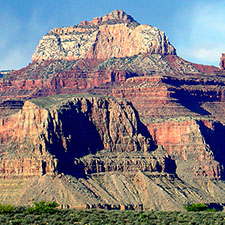 EAPS faculty and students in tectonics study how the Earth has evolved over billions of years, integrating observations from the building and breaking of mountain ranges to the rise and filling of ocean basins, with an eye to their impact on the evolution of life.
Geophysics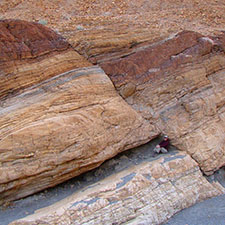 Our geophysics faculty and students quantify the forces that currently shape the surface of our planet, from plate tectonics to mountain building, and the strength of the crust and mantle, from cold rocks that break as earthquakes to warm rocks that flow.
Geomorphology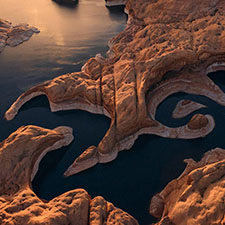 Select EAPS faculty and students focus their research on the study of the origin and evolution of landscapes created by physical and chemical processes including tectonics, the flow of water and ice, and climate change.
Energy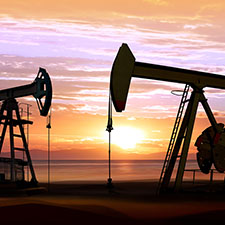 Research in the traditional and unconventional energy thematic areas are conducted by our faculty and students, including the study of the exploration of reservoirs, the sedimentological and structural characterization of wells, and fluid/rock interactions.
Geology and Geophysics News
Rare isotopes help unlock mysteries in the Argentine Andes
03-20-2023
EUREKALERT — Scientists studying the variations in concentrations of cosmogenic nuclides can estimate how long rocks have been exposed at the Earth's surface. This allows researchers to gain a better understanding of planetary processes, such as rates of erosion—from nothing more than a kilogram of river sand. The work of Dr. Nat Lifton, of Purdue EAPS, PRIME Lab, and Purdue Physics and Astronomy is discussed in this EurekAlert article.
The 8 best hidden impact craters on Earth
03-15-2023
BIG THINK — Many impact craters on Earth have been erased thanks to wind, water, and plate tectonics. But scientists have clever ways to find them. Dr. Brandon Johnson, of Purdue EAPS, is cited in this Big Think article about how to classify craters and where they can be found on Earth.
Female researchers study Antarctica's Ancient History
02-21-2023
PATTRN — New research could give us a first-of-its-kind look into Earth's ancient history. Dr. Marissa Tremblay, of Purdue EAPS, led an all-female team of researchers into Antarctica's wilderness for a groundbreaking study. Her work is featured in a video by Pattrn and The Weather Channel.
What has Perseverance found in two years on Mars?
02-21-2023
n August 2021 on a lonely crater floor, the newest Mars rover dug into one of its first rocks. SCIENCE NEWS — The percussive drill attached to the arm of the Perseverance rover scraped the dust and top several millimeters off a rocky outcrop in a 5-centimeter-wide circle. From just above, one of the rover's cameras captured what looked like broken shards wedged against one another. The presence of interlocking crystal textures became obvious. Those textures were not what most of the scientists who had spent years preparing for the mission expected. Dr. Briony Horgan, of Purdue EAPS, lends expert knowledge of what the rover has encountered in it's first two years on Mars.
Tricky Faults, Lax Construction and Wobbly Soil Fueled Destruction in Turkey
02-08-2023
WALL STREET JOURNAL — The one-two punch of killer earthquakes that struck Turkey and Syria on Monday were connected in time and space—occurring on separate but nearby faults but driven by the same crushing geologic forces, according to scientists. "We're dealing with a fault system—a whole bunch of different faults and they are all talking to each other," said Jonathan Delph, a seismologist at Purdue EAPS who studies the geology of the region.