Tectonics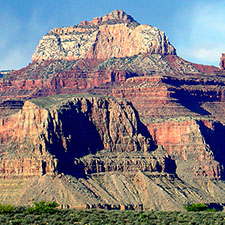 EAPS faculty and students in tectonics study how the Earth has evolved over billions of years, integrating observations from the building and breaking of mountain ranges to the rise and filling of ocean basins, with an eye to their impact on the evolution of life.
Geophysics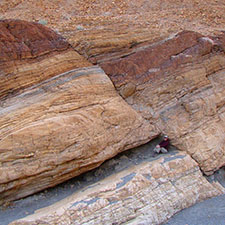 Our geophysics faculty and students quantify the forces that currently shape the surface of our planet, from plate tectonics to mountain building, and the strength of the crust and mantle, from cold rocks that break as earthquakes to warm rocks that flow.
Geomorphology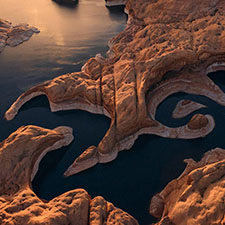 Select EAPS faculty and students focus their research on the study of the origin and evolution of landscapes created by physical and chemical processes including tectonics, the flow of water and ice, and climate change.
Energy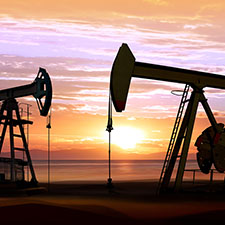 Research in the traditional and unconventional energy thematic areas are conducted by our faculty and students, including the study of the exploration of reservoirs, the sedimentological and structural characterization of wells, and fluid/rock interactions.
Geology and Geophysics News
Moons of Mars: New theory for their past and future
12-24-2021
As soon as the moons of Mars were discovered by the American astronomer Asaph Hall in 1877, scientific curiosity went into overdrive to answer the age-old question that drives children and scientists alike: Why? Researchers have long asked: Why are they there, and how did they form? We're exploring those angles plus another aspect: Where are they heading? Dr. David Minton, Purdue EAPS professor, reports about Mars moons on Medium.
Purdue University research highlights from 2021
12-20-2021
Purdue's faculty helped to advance key research that improves our work, health and world. Enjoy a roundup of Purdue research news from 2021 including Purdue planetary scientist Dr. Briony Horgan has several key leadership roles for the Mars rover mission.
Perseverance rover makes 'completely unexpected' volcanic discovery on Mars
12-17-2021
Lava once flowed at the site of an ancient lake on Mars. The Perseverance rover landed on the planet just 10 months ago, but it has already made that surprising discovery. The rover's latest finding suggests that the bedrock it has been driving over since landing was once formed by volcanic lava flows -- something that was "completely unexpected," according to mission scientists. Previously, they thought the layered rocks Perseverance took photos of were sedimentary. Dr. Briony Horgan of Purdue EAPS is cited in this article by CNN.
How SpaceX's massive Starship rocket might unlock the solar system—and beyond
12-07-2021
If all goes to plan, next month SpaceX will launch the largest rocket in human history. Towering nearly 400 feet tall, the rocket – Starship – is designed to take NASA astronauts to the moon. And SpaceX's CEO, Elon Musk, has bigger ambitions: he wants to use it to settle humans on Mars. Much has already been made of Starship's human spaceflight capabilities. But the rocket could also revolutionize what we know about our neighboring planets and moons. "Starship would totally change the way that we can do solar system exploration," says Ali Bramson, a planetary scientist from Purdue University. "Planetary science will just explode."
Asteroid material deposited during large impacts record the moon's ancient magnetic field
12-01-2021
The moon has no core dynamo magnetic field, but spacecraft detect numerous strong localized magnetic fields in the crust of the moon. Many of these magnetic anomalies are antipodal to large impact basins. Scientists at Purdue University and the University of California, Santa Cruz, led by Brandon Johnson, Purdue associate professor of earth, atmospheric, and planetary sciences, ran impact simulations that showed that during oblique impact, ejected material piles up at the impact antipode. This antipodal ejecta may be several-hundred meters thick. Much of this ejecta is impactor material, which may contain iron or other minerals that can become magnetized. The authors found that this material is heated by the impact shockwave and remains warm enough to cool after it lands and records the moon's ancient magnetic field. Using the strength of these anomalies and the calculated abundance of impactor material, they found that the moon's magnetic field had a strength of 40-73 μT at the time large impact basins were forming about 4 billion years ago.