Tectonics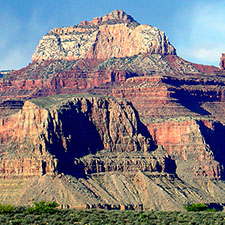 EAPS faculty and students in tectonics study how the Earth has evolved over billions of years, integrating observations from the building and breaking of mountain ranges to the rise and filling of ocean basins, with an eye to their impact on the evolution of life.
Geophysics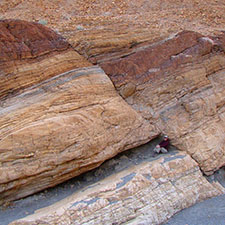 Our geophysics faculty and students quantify the forces that currently shape the surface of our planet, from plate tectonics to mountain building, and the strength of the crust and mantle, from cold rocks that break as earthquakes to warm rocks that flow.
Geomorphology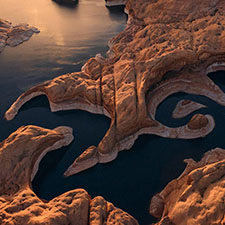 Select EAPS faculty and students focus their research on the study of the origin and evolution of landscapes created by physical and chemical processes including tectonics, the flow of water and ice, and climate change.
Energy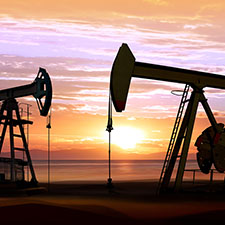 Research in the traditional and unconventional energy thematic areas are conducted by our faculty and students, including the study of the exploration of reservoirs, the sedimentological and structural characterization of wells, and fluid/rock interactions.
Geology and Geophysics News
Tremblay awarded the GSA Doris M. Curtis Outstanding Woman in Science Award
07-01-2020
The Geological Society of America (GSA) has announced that Marissa Tremblay, assistant professor of the Department of Earth, Atmospheric, and Planetary Sciences, is the recipient of the Doris M. Curtis Outstanding Woman in Science Award. 
Laura Pyrak-Nolte selected to receive award from the Society of Exploration Geophysicists
05-12-2020
Laura Pyrak-Nolte, has been selected to receive the Society's Reginald Fessenden Award from the Society of Exploration Geophysicists. This award is given to a person who has made a specific technical contribution to exploration geophysics. She developed a fluid flow vs elastic stiffness function that is an important contribution, as it provides a fundamental relation between two important and often measured properties. This relation, coupled with knowledge of fracture surface properties, provides a promising approach for inferring fluid flow properties from seismic data in fractured rock. The award will be given in Houston, TX this October.
Dr. Freed Receives Outstanding Faculty Fellow Award
04-22-2019
EAPS Professor Dr. Andy Freed has received the Frederick L. Hovde Outstanding Faculty Fellow Award in recognition of his service in developing relationships with students.
Purdue Team Simulating Life on Mars
01-16-2019
The air may be breathable and the location is on planet Earth, but for two weeks a multidisciplinary team of Purdue students and alumni will eat, sleep, work and live like they're on Mars.
Public Outreach Key Part of EAPS Graduate Student's Research
10-17-2018
As scientists continue to grow concerned about the impact of climate change on water resources, many have turned their attention to large cities in the southwestern United States. But what about the small, rural communities? That's where EAPS Graduate Student Carolyn Gleason is focusing.