Tectonics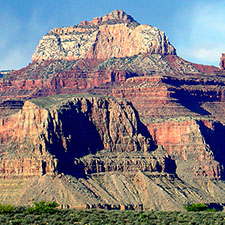 EAPS faculty and students in tectonics study how the Earth has evolved over billions of years, integrating observations from the building and breaking of mountain ranges to the rise and filling of ocean basins, with an eye to their impact on the evolution of life.
Geophysics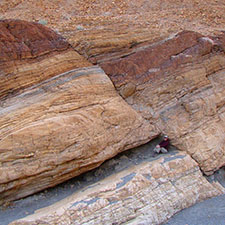 Our geophysics faculty and students quantify the forces that currently shape the surface of our planet, from plate tectonics to mountain building, and the strength of the crust and mantle, from cold rocks that break as earthquakes to warm rocks that flow.
Geomorphology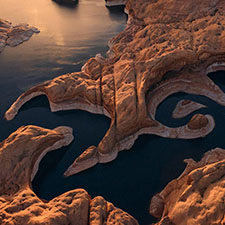 Select EAPS faculty and students focus their research on the study of the origin and evolution of landscapes created by physical and chemical processes including tectonics, the flow of water and ice, and climate change.
Energy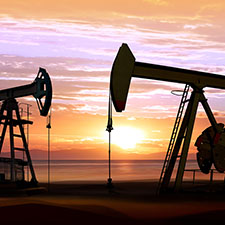 Research in the traditional and unconventional energy thematic areas are conducted by our faculty and students, including the study of the exploration of reservoirs, the sedimentological and structural characterization of wells, and fluid/rock interactions.
Geology and Geophysics News
Geochemist Marissa Tremblay's Noble and Versatile Toolbox
03-26-2021
AAAS Spotlight: Don't underestimate the value of a spring break field trip. For noble gas geochemist Marissa Tremblay, a geology field trip to Death Valley when she was a freshman at Barnard College set her scientific career in motion. While other students slept in the van on the long drives through the desert, she sat up front asking her professor questions, mesmerized by geological time scales.
What a Lake in Turkey Can Tell Us about Mars
02-17-2021
On February 18, 2021, the Perseverance rover is scheduled to make a historic landing in Jezero Crater on Mars. The rover will survey the area and collect rock samples to send back to Earth. Even though no human has set foot inside the crater, researchers have some ideas of what to expect thanks to a similar landscape on Earth: Lake Salda.
'Leaky' noble gas behavior could provide missing link in predicting climate change
02-03-2021
An early-career scientist, Marissa Tremblay, professor of geochemistry, has developed a novel method of measuring the temperature history of continental surfaces, a critical innovation considering that most information on past climate comes from ocean data. As overall global temperatures in 2020 reached record highs, data collected through this new method could help scientists working diligently to discover innovative ways of understanding and addressing climate change. Tremblay also received the 2021 Marion Milligan Mason Award for Women in the Chemical Sciences from the American Association for the Advancement of Science.
Asteroid explorer collects first samples thought to be rich in organic compounds; a Purdue scientist will be among the first to study
12-16-2020
A fireball lit up the Australian sky in the first week of December, as Japan's Hayabusa2 asteroid explorer sent a capsule containing pieces of nearby asteroid Ryugu down to the Earth's surface. The capsule and its cargo were met with international cheers, including those of Michelle Thompson, a Purdue scientist who will be one of the first researchers in the world to study the samples. Thompson, professor of planetary sciences, was recruited to the Hayabusa2 science team to study the composition and molecular structure of materials returned from the asteroid.
Full Steam Ahead Podcast Episode 74 – Purdue's Connection to NASA's Perseverance Mars Rover Mission
10-16-2020
Associate Professor of Planetary Science Briony Horgan knew she loved rocks and space while in college, but it was after reading some books by astronomer Carl Sagan that really inspired her to pursue a career in planetary science. Following her arrival at Purdue University in 2014, Horgan joined the Curiosity rover mission team in 2016 exploring the environment on Mars. And following a presentation by Horgan on the Jezero crater on Mars, NASA selected this location as a landing spot for the Perseverance rover mission to search for possible signs of life in this region on Mars. On the latest episode of Full Steam Ahead: A Podcast About Purdue, FOX59's Adam Bartels talks to Horgan about her passion for space exploration, her involvement in the NASA Mars rover missions, her hopes for these explorations, and more!