Tectonics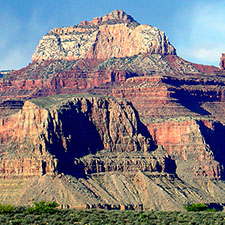 EAPS faculty and students in tectonics study how the Earth has evolved over billions of years, integrating observations from the building and breaking of mountain ranges to the rise and filling of ocean basins, with an eye to their impact on the evolution of life.
Geophysics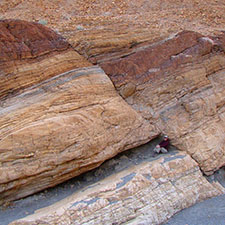 Our geophysics faculty and students quantify the forces that currently shape the surface of our planet, from plate tectonics to mountain building, and the strength of the crust and mantle, from cold rocks that break as earthquakes to warm rocks that flow.
Geomorphology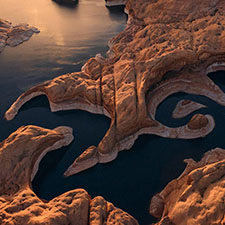 Select EAPS faculty and students focus their research on the study of the origin and evolution of landscapes created by physical and chemical processes including tectonics, the flow of water and ice, and climate change.
Energy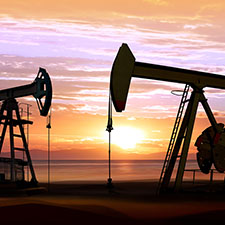 Research in the traditional and unconventional energy thematic areas are conducted by our faculty and students, including the study of the exploration of reservoirs, the sedimentological and structural characterization of wells, and fluid/rock interactions.
Geology and Geophysics News
NASA's Perseverance Makes New Discoveries in Mars' Jezero Crater
08-25-2022
Scientists got a surprise when NASA's Perseverance Mars rover began examining rocks on the floor of Jezero Crater in spring of 2021: Because the crater held a lake billions of years ago, they had expected to find sedimentary rock, which would have formed when sand and mud settled in a once-watery environment. Instead, they discovered the floor was made of two types of igneous rock – one that formed deep underground from magma, the other from volcanic activity at the surface. Purdue EAPS Prof. Roger Wiens is cited in this article.
Breaking in a new planet
08-18-2022
PURDUE NEWS — The harder you hit something – a ball, a walnut, a geode – the more likely it is to break open. Or, if not break open, at least lose a little bit of its structural integrity, the way baseball players pummel new gloves to make them softer and more flexible. Cracks, massive or tiny, form and bear a silent, permanent witness to the impact. Studying how those impacts affect planetary bodies, asteroids, moons and other rocks in space helps planetary scientists including Brandon Johnson, associate professor, and Sean Wiggins, postdoctoral researcher, of Purdue EAPS, understand extraplanetary geology, especially where to look for precious matter including water, ice and even, potentially, microbial life.
Scientists are closing in on the cause of volcanic super-eruptions
08-11-2022
Volcanic activity can range from gaseous emissions with nonexplosive lava all the way to what is known as super-eruptions. Super-eruptions are massive and explosive and have widespread and sometimes global implications. A team of researchers, including Dr. Marissa Tremblay of Purdue EAPS, studied deposits from an ancient super-eruption in the Central Andes to provide new information about what happens just before the eruption takes place. The team recently published its findings in Nature.
Blushing moon could reveal secrets of planetary bodies and their red-colored regions
08-10-2022
The Kuiper Belt is a massive region of icy planetary bodies that exists on the outermost parts of our solar system that has largely been unexplored. The most notable body in this belt is Pluto. Many of the objects in the Kuiper Belt have red regions on their surfaces. Pluto's largest moon, Charon, is one such object that boasts of this blush. The NASA mission New Horizons spacecraft returned high resolution images of Charon and allowed planetary scientists to further study this red phenomenon. Researchers at the Purdue University Department of Earth, Atmospheric, and Planetary Sciences (EAPS) studied this data and performed geological analysis and modeling that determines that cryovolcanism is quite possibly cause of these massive red polar spots. They published their findings in Nature Communications on August 9, 2022.
Lasers, landscape and lost magnetic fields
08-08-2022
PURDUE NEWS — The first letter ever etched on the Martian surface is the letter L. Far from being an act of interplanetary graffiti, though, it's there for scientific purposes. And it won't be there forever – scientists plan to bring the marked rock home someday to be studied in a laboratory. Roger Wiens, EAPS professor and an expert in Mars robotics technology, led the team that built SuperCam, one of Mars rover Perseverance's most innovative and effective tools. Recently, SuperCam used its laser to etch the first letter – L – on the Martian surface to learn more about Mars' lost magnetic field.