Tectonics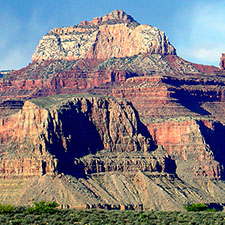 EAPS faculty and students in tectonics study how the Earth has evolved over billions of years, integrating observations from the building and breaking of mountain ranges to the rise and filling of ocean basins, with an eye to their impact on the evolution of life.
Geophysics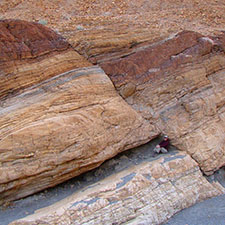 Our geophysics faculty and students quantify the forces that currently shape the surface of our planet, from plate tectonics to mountain building, and the strength of the crust and mantle, from cold rocks that break as earthquakes to warm rocks that flow.
Geomorphology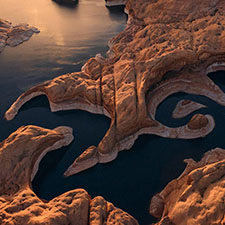 Select EAPS faculty and students focus their research on the study of the origin and evolution of landscapes created by physical and chemical processes including tectonics, the flow of water and ice, and climate change.
Energy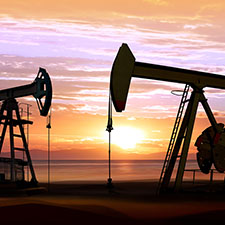 Research in the traditional and unconventional energy thematic areas are conducted by our faculty and students, including the study of the exploration of reservoirs, the sedimentological and structural characterization of wells, and fluid/rock interactions.
Geology and Geophysics News
NSF announces two awards through the Centers for Innovation and Community Engagement in Solid Earth Geohazards
09-08-2023
NSF — The U.S. National Science Foundation has announced two awards through the Centers for Innovation and Community Engagement in Solid Earth Geohazards program. The Cascadia Region Earthquake Science Center (CRESCENT) and the Statewide California Earthquake Center (SCEC) will receive almost $21 million over the next five years to advance research on Earth processes that underpin natural hazards like earthquakes and tsunamis. Dr. Jonathan Delph, of Purdue EAPS, is one of the senior personnel for the "Cascadia Velocity Model" group in the CRESCENT project.
Optimizing Carbonate Classification on Mars
09-07-2023
EOS — Combining data from several of Perseverance rover's spectroscopic sensors offers a more accurate means to classify carbonate minerals that may hold hints of ancient life. This EOS article is sourced from a recent AGU publication in which Dr. Roger Wiens of Purdue EAPS is an author.
Purdue research: Ice caps on Mars may reveal planet's climate history
08-30-2023
PURDUE NEWS — A team of scientists, led by Purdue University's Department of Earth, Atmospheric, and Planetary Sciences professors Ali Bramson and Michael Sori, set out to unlock the hidden, historic secrets within ice caps on Mars and published their findings in the Journal of Geophysical Research: Planets.
NASA Astronaut Andrew Jay (Drew) Feustel to Leave NASA
08-07-2023
NASA — NASA astronaut and geophysicist Drew Feustel, a veteran of three space missions and nine spacewalks, who also held key leadership positions within the Astronaut Office at NASA's Johnson Space Center in Houston, is retiring from the agency after 23 years. Feustel spent 226 days in space over three missions, servicing the Hubble Space Telescope from space shuttle Atlantis and flying to the International Space Station twice on two different spacecraft – the space shuttle Endeavour and a Soyuz spacecraft.
Measuring Decays with Rock Dating Implications
08-01-2023
APS — The measured decay rate of potassium-40 implies a smaller probability of this decay mode than previously assumed. The results will have limited but important implications for the field of geochronology, as well as for other fields that either use or seek to avoid the effects of the decay of this ubiquitous element. Dr. Ryan Ickert, of Purdue EAPS, aided in the rock clock recalibration as discussed in American Physical Society (APS)'s Physics Magazine.