Tectonics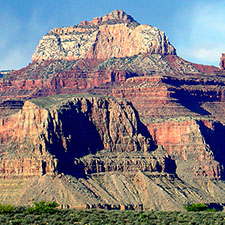 EAPS faculty and students in tectonics study how the Earth has evolved over billions of years, integrating observations from the building and breaking of mountain ranges to the rise and filling of ocean basins, with an eye to their impact on the evolution of life.
Geophysics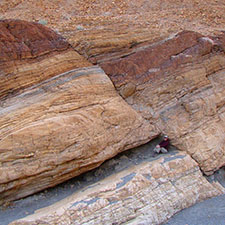 Our geophysics faculty and students quantify the forces that currently shape the surface of our planet, from plate tectonics to mountain building, and the strength of the crust and mantle, from cold rocks that break as earthquakes to warm rocks that flow.
Geomorphology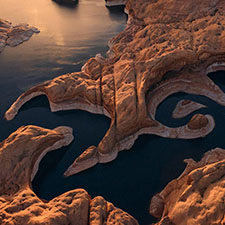 Select EAPS faculty and students focus their research on the study of the origin and evolution of landscapes created by physical and chemical processes including tectonics, the flow of water and ice, and climate change.
Energy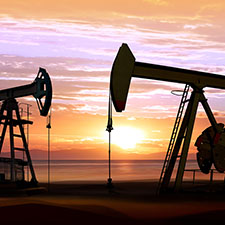 Research in the traditional and unconventional energy thematic areas are conducted by our faculty and students, including the study of the exploration of reservoirs, the sedimentological and structural characterization of wells, and fluid/rock interactions.
Geology and Geophysics News
This solar system rocks
12-02-2022
WEST LAFAYETTE, Ind. — Michelle Thompson is a geologist. But while "geo" means earth, she studies things that are decidedly unearthly, or at least extraterrestrial: the moon and asteroids.
Purdue professor: Mauna Loa lava flows could threaten populated areas
12-02-2022
INDIANAPOLIS (WISH) — Lava flows from the Mauna Loa volcano on the island of Hawaii could threaten people living there, according to a professor from Purdue University. Mauna Loa, one of the five volcanoes that form the island of Hawaii — also called the "Big Island" — erupted on Sunday for the first time since 1984 and has been shooting lava fountains of magma up to 100 feet in the air. Dr. Jonathan Delph, an assistant professor of seismology at Purdue's department of Earth, atmospheric, and planetary sciences, says the biggest threat to the island of Hawaii is lava flows reaching homes and businesses.
The forgotten history of radiometric dating
11-07-2022
PHYSICS TODAY — A leading technique used by geologists to precisely determine the age of ancient rocks wouldn't work without synthetic isotopes that are a legacy of the Manhattan Project. Dr. Ryan Ickert, an isotope geochemist at Purdue EAPS, is cited in this article by Physics Today.
Science sleuths solve century-old mystery of Martian meteorite's discovery
10-27-2022
A toxin which makes pigs vomit is the surprising key which has unlocked the century-old mystery of the origins of a Martian meteorite, and the possible identity of the Black student who discovered it. In 1931, an unusual stone stored in the geological collection of Purdue University in the USA was identified as a pristine example of a meteorite – a piece of space rock blasted from the surface of Mars millions of years ago before being pulled into the Earth's atmosphere. Dr. Marissa Tremblay is a co-author of this work.
Science sleuths solve century-old mystery of Martian meteorite's discovery
10-26-2022
PHYS.ORG — A toxin that makes pigs vomit is the surprising key which has unlocked the century-old mystery of the origins of a Martian meteorite, and the possible identity of the Black student who discovered it. Dr. Marissa Tremblay of Purdue EAPS is mentioned in this article by phys.org