Tectonics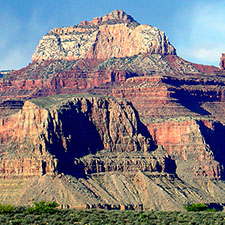 EAPS faculty and students in tectonics study how the Earth has evolved over billions of years, integrating observations from the building and breaking of mountain ranges to the rise and filling of ocean basins, with an eye to their impact on the evolution of life.
Geophysics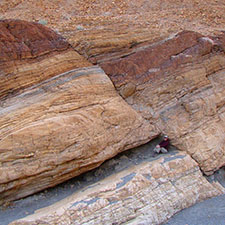 Our geophysics faculty and students quantify the forces that currently shape the surface of our planet, from plate tectonics to mountain building, and the strength of the crust and mantle, from cold rocks that break as earthquakes to warm rocks that flow.
Geomorphology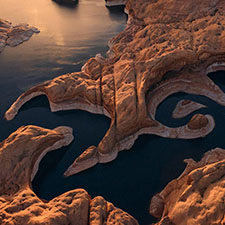 Select EAPS faculty and students focus their research on the study of the origin and evolution of landscapes created by physical and chemical processes including tectonics, the flow of water and ice, and climate change.
Energy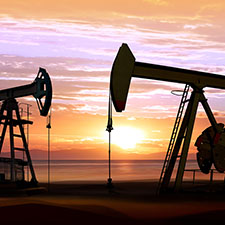 Research in the traditional and unconventional energy thematic areas are conducted by our faculty and students, including the study of the exploration of reservoirs, the sedimentological and structural characterization of wells, and fluid/rock interactions.
Geology and Geophysics News
Leading 'instrumental' research on Mars: Purdue EAPS welcomes new faculty member Roger Wiens
06-17-2022
The Purdue University Department of Earth, Atmospheric, and Planetary Sciences (EAPS) welcomes Professor Roger Wiens to a growing list of faculty who passionately pursue planetary science. Wiens brings with him an extensive list of accomplishments which he acquired while working for NASA at the Los Alamos National Laboratory.
Moshammat (Moe) Mijjum awarded INSGC graduate fellowship
06-16-2022
The Indiana Space Grant Consortium (INSGC) has awarded Moshammat (Moe) Mijjum an INSGC Graduate Fellowship. The INSGC is one of the 52 Consortia that participate in the National Space Grant College and Fellowship Program. In the state of Indiana, INSGC is a source of NASA-related information, awards and programs.
Understanding eruptions: how can we determine which volcanoes pose the greatest threat?
06-15-2022
For millennia, humans have looked upon volcanoes with a sense of awe and terror. Nowadays, we have a much deeper understanding of what volcanoes are and how they work. However, predicting when and where an eruption is going to occur is still a challenge. Dr Michael Eddy, a geologist from Purdue University, is researching how to make more accurate predictions about where the most violent eruptions are likely to happen.
Perseverance: Nasa rover begins key drive to find life on Mars
05-19-2022
Nasa's Perseverance rover has reached a big moment in its mission on Mars. Tuesday, the six-wheeled robot began the climb up an ancient delta feature in the crater where it landed. Dr. Briony Horgan, of Purdue EAPS, is cited in this article by BBC.
Purdue alum's TV show features Rube Goldberg machines
05-09-2022
Zach Umperovitch, a 2011 Purdue alumnus, recently debuted "Crazy Contraptions," a competition show that focuses on the fun and intricate engineering involved in Rube Goldberg machines. He received his Purdue bachelor's degree in geology and geophysics in 2011 and his master's degree in 2014.