Hydrology and Ecohydrology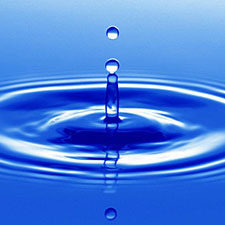 EAPS environmental geoscience faculty research includes studying the movement and quality of water in the hydrologic cycle, as well as anthropogenic impacts on watershed sustainability.
Environmental Chemistry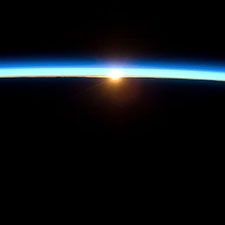 Studying the chemical processes that couple the lithosphere, hydrosphere, biosphere, and atmosphere, and their impacts on human activities and the environment, is the focus of select EAPS faculty and students.
Soils and Sediments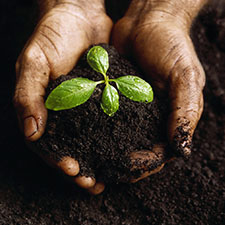 The weathering and erosion of soils, and how these processes support and change life on Earth, is a key research theme for our environmental geoscience faculty. 
Environmental Biogeochemistry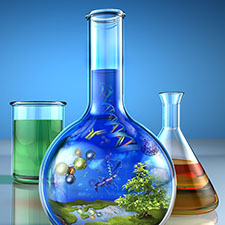 Environmental geoscience faculty and students conduct various experiments that help further the study of the chemical, physical, geological, and biological processes and reactions that govern the composition of the natural environment.
Environmental Geoscience News
Scientists are closing in on the cause of volcanic super-eruptions
08-11-2022
Volcanic activity can range from gaseous emissions with nonexplosive lava all the way to what is known as super-eruptions. Super-eruptions are massive and explosive and have widespread and sometimes global implications. A team of researchers, including Dr. Marissa Tremblay of Purdue EAPS, studied deposits from an ancient super-eruption in the Central Andes to provide new information about what happens just before the eruption takes place. The team recently published its findings in Nature.
Why some heatwaves prove deadlier than others
08-08-2022
REUTERS — Europe's record-breaking heatwave last month saw England and Wales register nearly 1,700 extra deaths in just one week, early data shows, while Portugal and Spain counted another 1,700. Why are some heat waves more deadly than others? Dr. Matthew Huber is cited in this article by Reuters.
Heat waves explained: Why some heat waves are worse than others
08-08-2022
FOX NEWS — Why are some heat waves worse than others? Learn what makes certain heat waves so brutal. Dr. Matthew Huber, of Purdue EAPS, is cited in this article by Fox News.
What Happens If the World Gets Too Hot for Animals to Survive?
07-25-2022
MOTHER JONES — The last time climate was as warm as it will be in the next 50 to 100 years was 3 million years ago. Dr. Matthew Huber of Purdue EAPS pens this article for Mother Jones. This story was originally published by the Bulletin of the Atomic Scientists and is reproduced here as part of the Climate Desk collaboration.
What happens if the world gets too hot for animals to survive?
07-20-2022
BULLETIN — Last month, during a slow-moving heat wave that smothered much of the United States, the Kansas Department of Health and Environment reported at least 2,000 cattle had died from heat stress. In 2021, as the Pacific Northwest sweltered under a heat dome, more than 650,000 farm animals perished in British Columbia alone. And in 2015, a deadly heat wave in India killed more than 17 million chickens. Dr. Matthew Huber penned this article for Bulletin which warns of consequences of a warming world.