Cziczo named KIT International Excellence Fellow
07-19-2023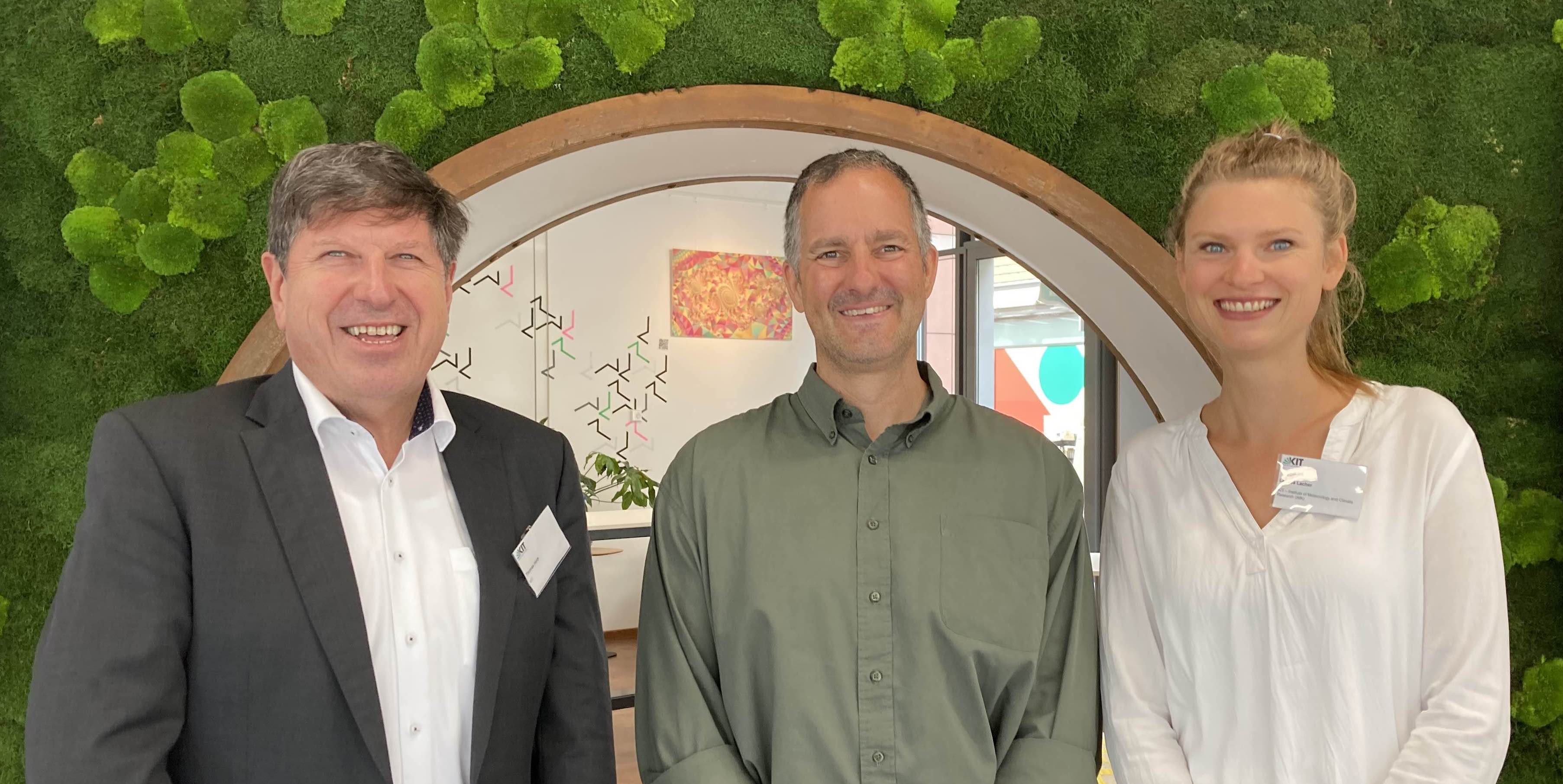 Dr. Daniel Cziczo, of Purdue University College of Science, has been named a 2023 Karlsruhe Institute of Technology (KIT) International Excellence Fellow.  Cziczo is a professor, interim head of the Department of Statistics, and head of the Department of Earth, Atmospheric, and Planetary Sciences (EAPS). 
KIT values the importance of international collaboration in order to produce top-level research. According to their website, "excellence lives on competition and on exchange among the best researchers worldwide. By establishing International Excellence Grants with funds granted to the University of Excellence concept, Karlsruhe Institute of Technology (KIT) intends to strengthen its renewal and top-level research, expand its network to strengthen international recruiting, and support strategic cooperation with international top-level universities and research institutions."
Cziczo will begin his fellowship starting in October with the incoming group of 2023 fellows. He is an atmospheric scientist interested in the interrelationship of particulate matter and cloud formation. His research utilizes laboratory and field studies to elucidate how small particles interact with water vapor droplets and ice crystals which are important players in the Earth's climate system.  His extensive field work includes working with NASA's Dynamic and Chemistry of the Summer Stratosphere (DCOTSS) where his team collects data from the nose of the ER-2 aircraft during the North American monsoon season. He is also involved with atmospheric research with the National Oceanic and Atmospheric Adminstration (NOAA) for the Atmospheric Emissions and Reactions Observed from Megacities to Marine Areas (AEROMMA) mission which conducts research onboard a DC-8 plane dubbed the world's largest flying chemistry laboratory.
"This is an incredible honor. I've worked with the faculty and staff at KIT since my post-doctoral work so to be awarded this international fellowship is really the ultimate gift after many years of excellent joint research," says Cziczo.
Over the course of this fellowship, he will work both in Germany and in West Lafayette.  He will continue his research with atmospheric aerosols, blending his current work with DCOTSS and the facilities at KIT.
"We have two main goals," says Cziczo. "First, we will work together on a project to mirror instrumentation between our two groups so that work we do at Purdue can be compared to work at KIT and vice versa. Second, using the world's leading cloud chamber (located at KIT), we will work to mimic our atmospheric observations made from aboard NASA research aircraft. This is important because we don't have control of the atmosphere when measuring on aircraft, we can only make observations. The cloud chamber is critical because it lets us control things like temperature and pressure to understand the cause for the atmospheric observations."
About the Department of Earth, Atmospheric, and Planetary Sciences at Purdue University
The Department of Earth, Atmospheric, and Planetary Sciences (EAPS) combines four of Purdue's most interdisciplinary programs: Geology & Geophysics, Environmental Sciences, Atmospheric Sciences, and Planetary Sciences. EAPS conducts world-class research, educates undergraduate and graduate students, and provides our college, university, state and country with the information necessary to understand the world and universe around us. Our research is globally recognized, our students are highly valued by graduate schools, employers, and our alumni continue to make significant contributions in academia, industry, and federal and state government.
Writer: Cheryl Pierce, Communications Specialist