Purdue EAPS recognized as SEG Student Chapter
05-07-2021
Writer(s): Cheryl Pierce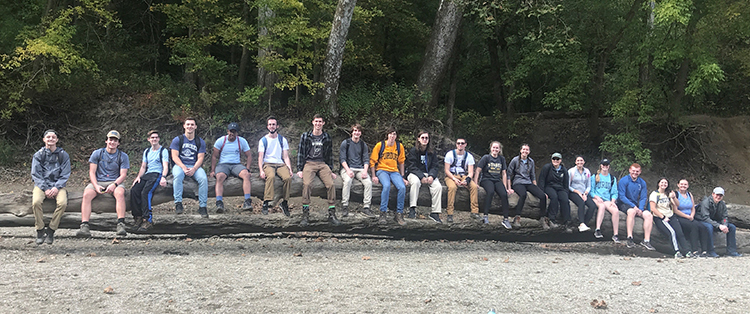 Purdue University Department of Earth, Atmospheric, and Planetary Sciences (EAPS) students have been recognized as a Society of Exploration Geophysicists (SEG) Student Chapter in their Student Chapter Excellence Program.  Students of EAPS created a constitution, secured Professor Doug Schmitt as an advisor, and wrote a petition letter to the president of the SEG. Their petition was subsequently approved at the monthly SEG Board meeting.
Currently, the EAPS Student Chapter consists of undergraduate students, but they hope to include graduate students in the future.
Nicholas Regier, EAPS Geology & Geophysics undergraduate student, says that having a Student Chapter of the SEG at Purdue will be a great benefit to the students who join. 
"Students that's study in EAPS benefit by joining the chapter through access to the SEG's national resources," he explains. "Grants, scholarships, seminars, field experiences, and more are available to students who join the club, as well as access to SEG published journals."
Next steps for the group include recruiting students to join. In order to recruit, Regier says, "we will seek students who are already involved in Purdue University Geological society (PUGS) as well as students interested in geophysics particularly who would like access to the resources available through the SEG. Not to mention we will also post on social media."
Chapter President, Sneha Nachimuthu, says, "I look forward to learning more about SEG and am excited about the opportunities PUGS will have by becoming a part of the organization."
For more information on joining, you may contact Nick Regier.