Extreme
Weather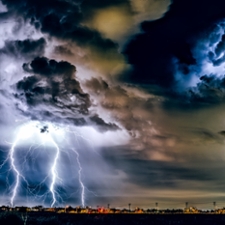 EAPS faculty and students use observations and numerical modeling to better understand the physics, predictability and impacts of extreme weather systems, including thunderstorms, tornadoes, and tropical cyclones, and their variability within the climate system.

Climate
Dynamics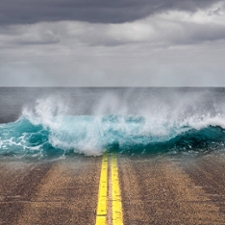 The fundamental physics and processes of the regional and large-scale climate system and its variability (such as monsoons, El Nino, the jet stream), and intraseasonal variability are topics of research by our faculty and students.

Surface-ATMS Interactions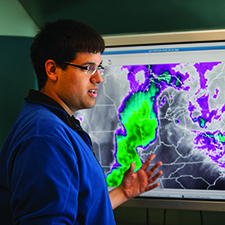 Select EAPS faculty and students study the exchange of energy and matter between the atmosphere and the Earth's surface, including sea, land, and vegetation.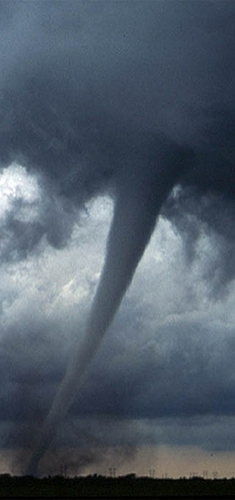 Atmospheric Science News
EAPS Alumnus Feature: Keith Kompoltowicz
09-13-2019
As the Chief Hydrologist at the Detroit District of the United States Army Corps of Engineers, EAPS alumnus Keith Kompoltowicz oversees water level forecasting on the Great Lakes. He's been interviewed and quoted in hundreds of pieces in recent months, being the go-to expert on the Great Lakes as this year sees record high water levels. This stems, he says, from an accumulation of wet seasons over the past five to seven years.
The center of tornado activity is shifting. These researchers want to know why.
05-22-2019
Tornado Alley, which spans from Nebraska to Texas, is widely recognized as being the epicenter of tornado activity in the U.S. However, recent studies show it could be shifting.
Cities living with a strong chance of rain
05-21-2019
Heavy rain can overwhelm municipal infrastructure and lead to flooding that can threaten lives and property. The U.S. alone spends millions - and sometimes billions - of dollars per year on flood recovery, and more is spent around the world.
Dr. Chavas Recognized by College of Science for Undergraduate Teaching
04-04-2019
EAPS Assistant Professor Dr. Daniel Chavas has been named the recipient of the College of Science's Faculty Award for Outstanding Contributions to Undergraduate Teaching by an Assistant Professor. The award, which was created in 1996, aims to recognize an assistant professor who has combined outstanding teaching with research excellence.
Dr. Tanamachi Featured in Science Book for Young Readers
03-19-2019
Dr. Tanamachi has been featured in a book about severe storms targeting grades five through seven.