Main News

Purdue to host reception at Geological Society of America meeting
07-29-2016
On Monday, Sept. 26, Purdue University will host an Alumni & Friends reception at the annual Geological Society of America meeting.
---

Prof. Zhuang awarded for research
06-26-2016
The University's annual Faculty Awards Convocation included recognition of Professor Qianlai Zhuang.
---

Inside EAPS, Summer 2016 Issue
06-15-2016
Download our newsletter to stay up-to-date on faculty honors, graduate student honors and other department news.
---

Prof. Frisbee studies local effects of water scarcity
06-10-2016
Assistant Professor Marty Frisbee is researching water sources at home to improve water sustainability abroad.
---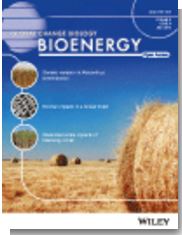 Purdue watershed research featured on 'Bioenergy' cover
06-07-2016
Earth, Atmospheric and Planetary Sciences Department Head Indrajeet Chaubey, and his team's work on watershed, was featured on the cover of Global Change Biology's journal Bioenergy.
---