Welcome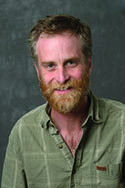 Welcome to the Department of Earth, Atmospheric, and Planetary Sciences.  We are proud to be a highly interdisciplinary department, with outstanding research programs across a variety of fields, from stable isotopes, to severe weather, to the solar system.  Of our more than 40 faculty members, 14 have dual appointments with other departments on campus in the colleges of Science, Engineering, and Agriculture, providing a multitude of perspectives from which to tackle challenges in the geosciences.
We are committed to increasing our impact on our local and global communities.  As part of that endeavor, we continue to expand.  Our recent hires include Doug Schmitt as the first Stephen and Karen Brand Endowed Chair of Unconventional Energy, as well as Michelle Thompson, who will join us in Fall 2018 as a professor of planetary materials.  We also have ongoing searches in geochronology and for a new department head.
The EAPS department is developing four strategic initiatives in the areas of Energy and the Environment, Severe Weather Science, Planetary Exploration, and Geodata science.  We are excited to see where these initiatives take us.  In these ways, as well as many others, we will continue to position ourselves as leaders in the Earth, atmospheric, and planetary sciences in the years to come.  I welcome you to contact myself or other faculty in the department if you are interested in learning more about the department. 
Dr. Darryl Granger
Professor and Interim Head