Dr. Timothy Filley
Adjunct Professor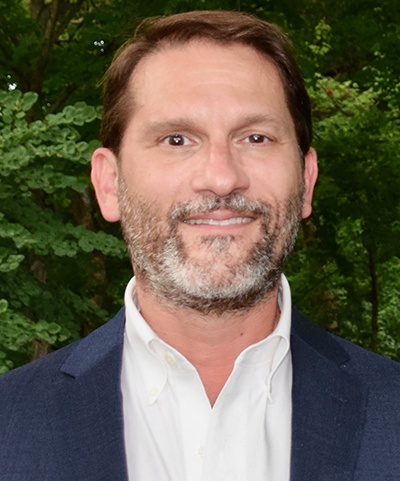 filley@purdue.edu
Curriculum Vitae
Associated website(s):
Google Scholar , Personal Website , Envrionmental Geosciences , PSI Lab
---
Education
1997  PhD, Geosciences, Pennsylvania State University
1990  BS, Chemistry, Loyola University of Chicago


Research Interests

Molecular and stable isotope biogeochemistry of soils and sediments. Climate and land use change adaptation of terrestrial ecosystems. International research coordination. Reactivity of emerging pollutants in soil.
Teaching Interests
EAPS 109 The Dynamic Earth
EAPS 364 Natural Hazards: Science & Society
EAPS 518 Soil Biogeochemistry

Selected Professional Experience
2018 - present: Co-Director, The Arequipa Nexus Institute
2018 - present: Director, Purdue Discovery Park, Center for the Environment
2017: Interim Director, Purdue Discovery Park, Center for the Environment
2012 - 2016: Director, US-China EcoPartnership for Environmental Sustainability
2008 - 2009: National Program Chair, Division of Geochemistry, American Chemical Society
1997 - 2000: Postdoctoral Fellow, Geophysical Laboratory, Carnegie Institution of Washington
Selected Publications - Google Scholar Page for a complete list of publications
Ma, Y., Szlavecz, K., McCormick, K., Filley, T.R. (2019) Controls on soil organic carbon stability and temperature sensitivity with increased aboveground litter input in deciduous forests at different forest ages. Soil Biology & Biochemistry 134, 90-99.
Yan, Q. Le, PVV., Woo, D.K., Hou, T ., Filley, T.R. , Kumar, P. (2019) 3‐D Modeling of the Co‐evolution of Landscape and Soil Organic Carbon. Water Resources Research, 55, 1218-1241.
Gibson, C ., Hatton P.J., Bird, J.A., Nadelhoffer, K.J., Le Moine, J., Filley, T.R. (2018) Tree taxa and pyrolysis temperature interact to control pyrogenic organic matter induced native soil organic carbon priming. Soil Biology and Biochemistry . 119, 174-183
Berry, T.D., Filley, T.R., Clavijo, A.P., Bischoff, M., Turco, R.F. (2017) Degradation and Microbial Uptake of C60 Fullerols in Contrasting Agricultural Soils. Environmental Science & Technology 51, 1387-1394.