EAPS Undergraduate Student Awarded NOAA Hollings Scholarship
05-04-2018
Writer(s): Logan Judy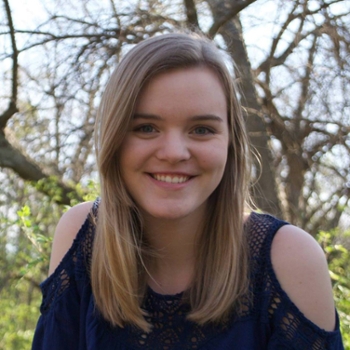 Students choose their majors for any number of reasons.  They may think primarily about expected salary, where they might live, or long-term career prospects.  While those prospects are all positive for atmospheric science, sophomore Abby Sebol has her sights on yet another aspect of the major.  Of the possible careers she considered in the sciences, she was drawn to the societal impact of working in atmospheric science.
"I felt like there were more real-world public issues that deal with atmospheric science, and I liked that there were more options for that," she said.  "I'm interested in climate change and want to work with the National Oceanic and Atmospheric Administration (NOAA)."
Sebol's activities in the sciences started before college.  While in middle school and high school, she participated in an Earth science program that included special classes and volunteer work, which resulted in a certificate.  These activities also helped when she decided to apply for a NOAA scholarship.
The Ernest F. Hollings Undergraduate Scholarship, named in honor of South Carolina Senator Ernest "Fritz" Hollings, provides undergraduate students with awards that include academic assistance for two years of full-time study and a 10-week paid internship at a NOAA facility during the summer.  Only 120 undergraduate students per year are selected.
This development in Sebol's college career has positive prospects attached to it – 75 percent of NOAA Undergraduate Scholarship Alumni go on to graduate school.  That number includes EAPS alumnus Sam Childs, who is currently pursuing a PhD at Colorado State University.  Sebol's selection, according to EAPS Professor Dr. Ernie Agee, has to do with her work and passion both in and outside of the classroom.  Sebol has been a student in multiple of Dr. Agee's classes. 
"Her passion and desire to learn, and her general love for her chosen field of study also strengthened her application.  Some folks have said that you are born to be a geoscientist with an innate desire to study the Earth and the clouds and the science of nature.  Abby clearly fits that pattern."