Record day for EAPS during Purdue's fourth annual Day of Giving
04-27-2017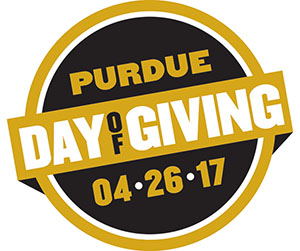 The Department of Earth, Atmospheric, and Planetary Sciences is thrilled to announce that we received three deferred gifts yesterday totaling $800,000.
There were two generous anonymous contributions:
One anonymous contribution was for $500,000 and will be directed toward faculty support.

Another gift was for $200,000 and will be directed towards student support including scholarships, as well as assisting with the funding of field camp experiences and research.
In addition, Kelly Waymire, a 1980 alumnus of the Earth Sciences program, made a deferred gift of $100,000. Her gift will be allocated toward undergraduate and graduate support that will impact a number of different areas for our students in the future.
We cannot thank our alumni, faculty, staff, and friends enough for their support in making this such a special day during the year of our Black and Golden Jubilee Celebration.
A grand total of gifts for the department during the Day of Giving will be announced soon!