EAPS Alumnus is a 2014 SEG Award Recipient
06-10-2014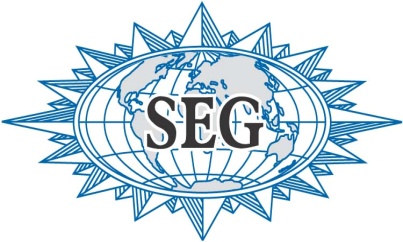 EAPS alumnus, Bin Wang (PhD '93), has been awarded Life Membership by the Society of Exploration Geophysicists. This award is reserved for those who have voluntarily rendered exceptionally meritorious service to the Society that, in the unanimous opinion of the Honors and Awards Committee and the Executive Committee, warrants recognition.
Bin earned his PhD in geophysics from Purdue in 1993. He started his career the same year, with Mobil Oil. He was there for seven years and worked as a staff geophysicist and team leader, developing various migration algorithms and tomography velocity model building techniques. Bin then moved on to work for Northern Telecom as a technical advisor, monitoring industry technology trends and coordinating between research teams and production development teams. He was also an adjoint faculty member in the Computer Science Department of the University of Texas at Dallas, teaching undergraduate and graduate courses. Bin is currently working as director and general manager of R&D at TGS-NOPEC.
He has also published over fifty technical papers, including five award-winning papers. Many congratulations to Dr. Wang on all of his accomplishments!