Professional Master's Degree Program in Geodata Science
In today's fast-paced, technologically advanced world, employers are increasingly seeking candidates with sophisticated skills in the fields of analytics and data science, specifically within the realm of Big Data. This is particularly the case within Science, Technology, Engineering, and Mathematics (STEM) sectors, as highlighted by the Council of Graduate Schools (Denecke, D. et al. 2017). In fact, a compelling 2018 analysis by the McKinsey Global Institute anticipates that by 2030, around 70% of global companies will have adopted at least one type of AI technology.
However, despite these undeniable advancements and demands, there exists a stark contrast in the United States, where geoscience curricula have largely failed to adapt to this digital revolution. The expansive growth in data science and AI is not being efficiently capitalized upon, creating a disconnection between the in-demand jobs of the future and the present educational curricula.
Data science and AI represent highly technical fields that demand a robust foundation in mathematics, statistics, and computing skills. Within the geosciences, these skills become even more valuable as they enable an improved understanding of causal relations within physical systems, thereby enhancing prediction accuracy and risk assessment efficiency.
To bridge this gap and propel our students into this future, the EAPS Professional Master's Degree Program in Geodata Science (GDSP) was launched in the Fall of 2018. This innovative program seamlessly blends rigorous academic coursework with high-performance data-science computing environments, including Hadoop systems, GPU, and Cloud computing, for deep analysis, machine learning, and AI/deep learning. Moreover, it provides students with invaluable, real-life research and work experiences.
At GDSP, we prioritize data science education that is applicable to real-world challenges in areas such as climate change, weather forecasting, environmental science, natural resource management, energy, and planetary data. Our graduates are equipped with the skills to make critical decisions that affect both the public and private sectors.
Since its inception, GDSP has opened its doors to students from across the globe. Graduates with an MS degree in Earth, Atmospheric, and Planetary Sciences have gone on to thrive in industry roles or further their academic journey in Ph.D. programs. Our mission is to equip the next generation of geoscientists with the skills to navigate and shape the digital revolution. We invite you to join us on this exciting journey into the future.
News
EAPS Geodata Science for Professionals MS program joined efforts with partners from Statistics, Library Geospatial Information System Certificate, Center for Instructional Excellence, and Office of the Provost's Data Mine at the US Summit on Transformative Education in Febrary 2023.
 GDSP students took a field trip to the Data Center of Purdue Research Computing (RCAC).
Last week Erik Gough and Betsy Hillery gave a tour of the Data Center to students from Associate Professor Wen Wen Tung's Geodata Science Seminar. These students, from EAPS and Statistics, have been using the Bell and Gilbreth resources since the beginning of the semester. pic.twitter.com/m0RnrPM9dM

— RCAC @ Purdue (@PurdueRCAC) February 27, 2023
Application Deadlines
Spring 2024 Application Full Submission Deadline: October 15, 2023
Fall 2024 Application Full Submission Deadline: March 15, 2024
Spring 2025 Application Full Submission Deadline: October 15, 2024
Brochures
GDSP Program - Student Brochure (PDF)
GDSP Program - Industry Brochure (PDF)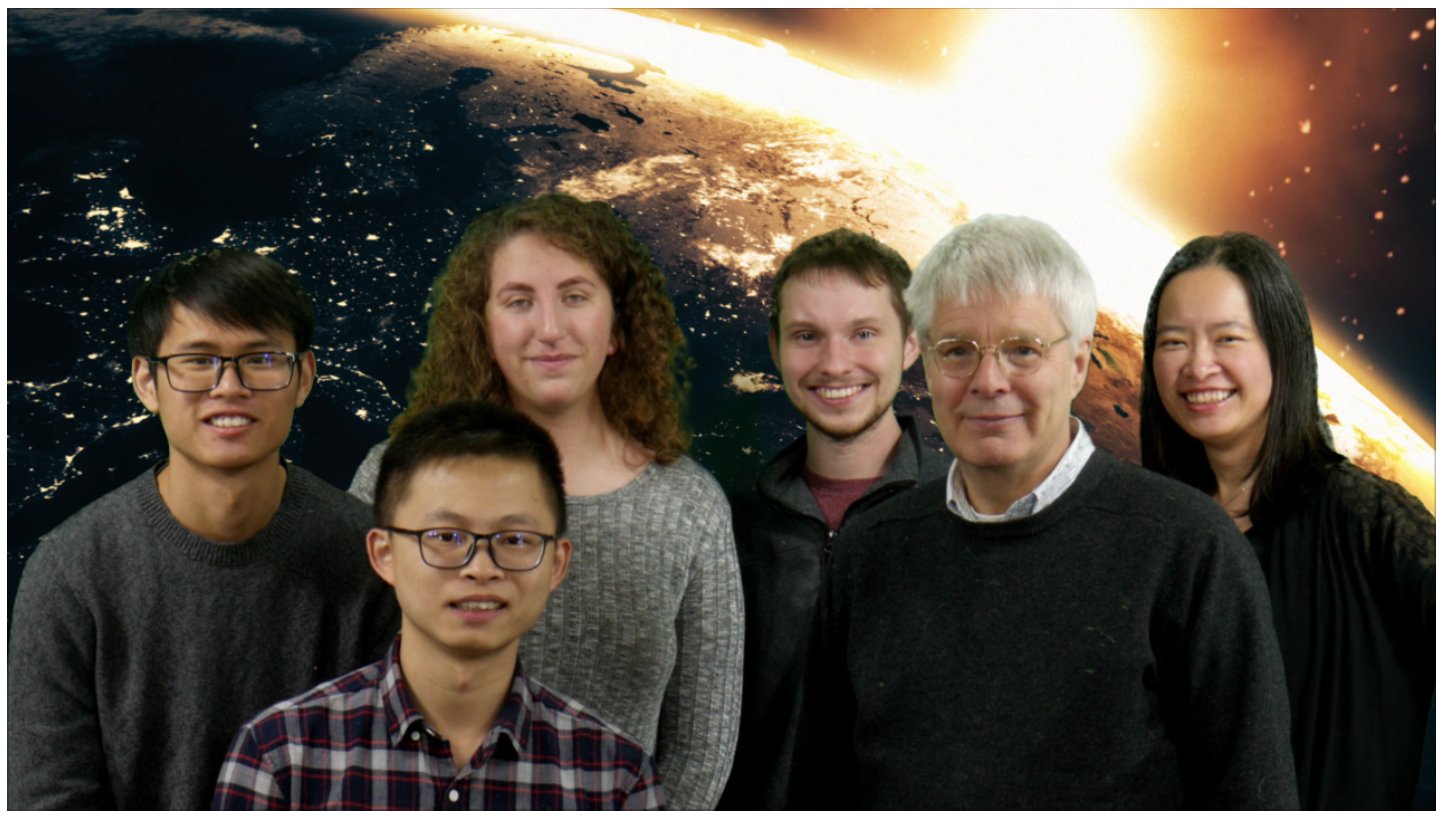 On-Campus or Hybrid Options
Are you currently a working professional? Even though GDSP is an on-campus program, it is possible to complete a significant part of the required coursework online. Please contact the Program Director for information.
---
GDSP Advisory Committee
Graduate Administrative Assistant