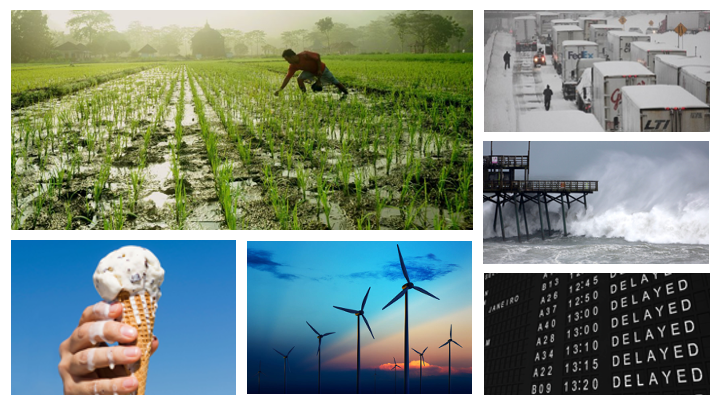 Purdue Weather and Climate Risk Internship Program
Join now! The Summer 2022 internship hiring period is now closed. Ten students from our program have been hired! If you may be interested in Summer 2023 internships, you can still join now. It's quick and easy - see "How can I join?" below.
Summer 2022 intern cohort (our first cohort!)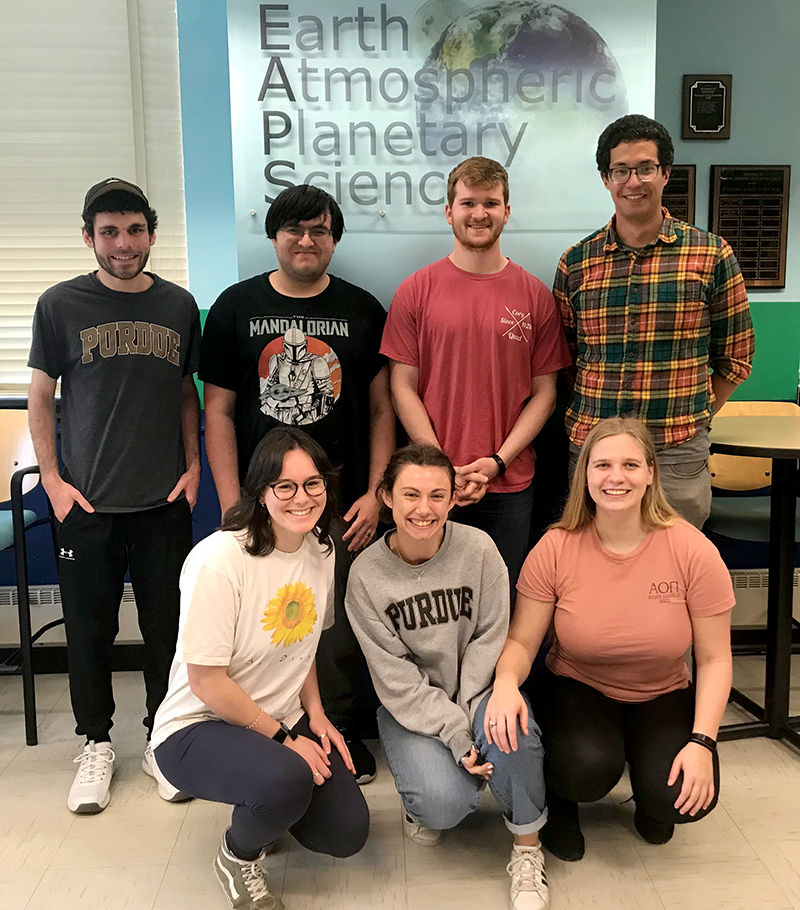 Congratulations to our hired interns and their host organizations!
Am I eligible?
If you are interested in how weather impacts society, then you are eligible. Students with at least one introductory course in either atmospheric science or data science are encouraged to join.
What happens if I join?
Joining our program simply gets you added to the list to receive emails about open internship opportunities and information on how to apply. To apply for a specific internship, the student will still apply directly to the host according to their specifications.
How can I join?
Simply send an email to Prof. Dan Chavas (dchavas at purdue dot edu) with subject heading "Purdue Weather and Climate Risk Internship Program interested student" that states:
Name
Year
Major / field of study
Should I join now?
Yes! The Summer 2022 internship hiring period is now closed and ten students from our program have been hired. If you may be interested in Summer 2023 internships, then now is the time to join!
What is "weather and climate risk"?
Who do we evacuate ahead of the landfall of an impending hurricane? How should the power grid redistribute power to minimize outages due to extreme weather? Where should we place our wind farms to maximize efficiency over the next 50 years? What practices can ensure my farm's corn crop survives the next summer drought? How can we plan our transportation network to ensure extreme weather never cuts of access to critical medical supplies for our hospitals? How much snow removal equipment must our stores stock to meet consumer needs after the next blizzard? Every day, individuals and organizations must make important short-term and long-term decisions that depend on the weather and/or climate.
Where do I fit in?
A job market is rapidly emerging to use weather and climate information to help people make better decisions. In 2019, meteorology graduates had the lowest unemployment of any major in the U.S. Students who know weather/climate and can work with data in an interdisciplinary setting are uniquely fit for these jobs – and are highly sought after.
When is it?
The next internship period will be Summer 2022.
Who are the hosts?
Hosts span power systems, renewable energy, agriculture, transportation, water resources, and catastrophe risk management.
Even if you are currently unsure about your future plans, you will be able to learn more about job opportunities and be well-positioned in the future when you are ready to apply.
How will the internship program work exactly?
Each host organization runs its own internship. Thus, the structure of each internship will be determined by the host organization and thus will vary from case to case, though it will be expected to last at least 8 weeks during the Summer period (May-Aug). Pay is also determined by the host.
Our program creates a cohort structure of peer mentorship for Purdue interns who will meet prior to their internships (~Apr/May), share experiences during internships, and present to each other about their work after the program completes (~Aug/Sep).
Commitment to Diversity, Equity, and Inclusion
This program explicitly and proudly seeks to increase the participation of individuals from underrepresented groups. Military-affiliated individuals, including veterans, are encouraged to join.  Interested individuals from any underrepresented group are especially encouraged to join or simply send a short email to Prof. Dan Chavas (dchavas). We further seek to foster a program environment that supports and promotes students from diverse backgrounds and perspectives in our field. We expect intern hosts to commit to actively providing an inclusive workplace environment. We expect interns to commit to treating fellow students and co-workers with respect.
What are the benefits?