Black and Golden Jubilee
Greetings Alumni, Faculty, Staff, and Friends of EAPS,
I wanted to inform you that we are celebrating the EAPS 50th Anniversary September 21-23, 2017, and you are invited!
When I reflect on how far the department has come, and the resources that have made our success possible, I always think of our incredibly supportive alumni and friends. Your loyalty to the department has had a significant impact on our mission of discovery, learning, and engagement in the fields of earth, atmospheric, and planetary sciences. Without your support, we could not be where we are today.
To show our gratitude, we would like to invite you back to campus in September 2017, to celebrate the department's 50th Anniversary with us! We will have a variety of engaging and academic activities for you to enjoy. Our faculty, past and present, will join us in the celebration and we hope to have a great EAPS alumni reunion. From the Anniversary Gala, to the Homecoming Game Tailgate Party, this is a way of thanking you for the many ways you give back to us and make the continued excellence of our department a reality.
Best, 
Indrajeet Chaubey
Professor and Head
Department of Earth, Atmospheric, and Planetary Sciences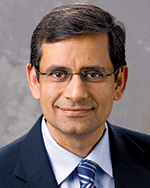 P.S. If you have any photos or stories from your time at EAPS that you'd like to share with us, we'd love to share them on our social media pages, website, or other department communications. You can send them to Logan Judy, EAPS Communications Specialist, at ljudy@purdue.edu.
Scheduled Events
September 21
6:00 P.M.  -  8:00 P.M.  Reception / Meet and Greet
September 22
8:00 A.M.  -  1:00 P.M.  Golf Scramble
9:00 A.M.  -  11:30 A.M.  Campus Geocache Hunt
1:00 P.M.  -  3:30 P.M.  Open House
1:00 P.M.  -  3:30 P.M.  Walk Back to the Future
5:30 P.M.  -  8:30 P.M.  Anniversary Gala Dinner and Reception
September 23
Homecoming Football Game Time TBA
The registration deadline for these events is August 21, 2017.
---
Reception (back to top)
September 21
6:00 P.M – 8:00 P.M.
Please join us for a special reception, on Thursday evening, to enjoy drinks and appetizers, reconnect with old friends and colleagues, and share favorite memories from your days at EAPS.

Golf Scramble (back to top)
September 22
8:00 A.M. – 1:00 P.M.
Join your former classmates and professors for a game of golf! Visit the West Lafayette Golf and Country Club on Friday morning for a Four (4) Person Scramble (also called Select Shot) with a shotgun start at 8:00 A.M. In this format, all players hit their own ball, select what the team considers to be the best shot, and then all hit their own ball again from the selected spot, continuing this sequence to the end of the hole. There is a fee of $45 associated with this activity, which includes lunch and all green fees.
After registration, you will receive an email requesting details concerning handicap, average score, and team member requests.

Campus Geocache Hunt (back to top)
September 22
9:00 A.M. - 11:30 A.M.
Trek across campus on a fun geocaching/treasure hunt using your handheld or smartphone GPS and (re)discover some of the old and new hidden gems that campus has to offer! The first 50 participants to find all items will receive a small prize.
EAPS Open House (back to top)
1:00 P.M. – 3:30 P.M.
Department Tours – Get a behind-the-scenes sampling of the department's various activities, from a greenscreen room for broadcast meteorology to the world-renowned Purdue Rare Isotope Measurement (PRIME) Laboratory, that our current faculty, staff, and students are engaged in.  Highlights include:
Tour of the PRIME Lab
Demo of EAPS Outreach's Augmented Reality Sandbox
Record a "green screen" video as a weather presenter (and take the video home on a flash drive!)
Mars Rover Demo - see where the Rovers are currently and how they determine where to go using 3-D images of Mars Topography.
Walk Back to the Future (back to top)
September 22
1:00 P.M. - 3:30 P.M.
Take a self-guided tour around campus to see what has changed.  Snap a photo at each stop with your handheld or mobile device and receive a small prize (prizes are limited to the first 50 participants).
Other Activities (back to top)
September 22
1:00 - 3:30 P.M.
There are a variety of fun activities to do in the Greater Lafayette Area.  Go to http://www.homeofpurdue.com/ for details.

EAPS 50th Anniversary Gala Dinner and Reception (back to top)
September 22
5:30 P.M. – 8:30 P.M.
Please join us at the Four Points by Sheraton (West Lafayette) and spend your Friday evening with other EAPS alumni and faculty. Reconnect with colleagues and professors, and spend the evening sharing stories and memories! Dinner will be provided.

Homecoming Football Game (back to top)
September 23
Time TBA
As the official sponsor of the Purdue vs. Michigan Homecoming Game on Sept. 23, 2017, EAPS is offering alumni a special price for tickets to the game. Alumni will be able to purchase tickets at the 30-40 yard line at a discounted price with a promo code, which will be emailed to registrants in July 2017. NOTE: You are not buying the tickets at this time.
Come two hours before kick-off for fun and food at an EAPS tailgate party!