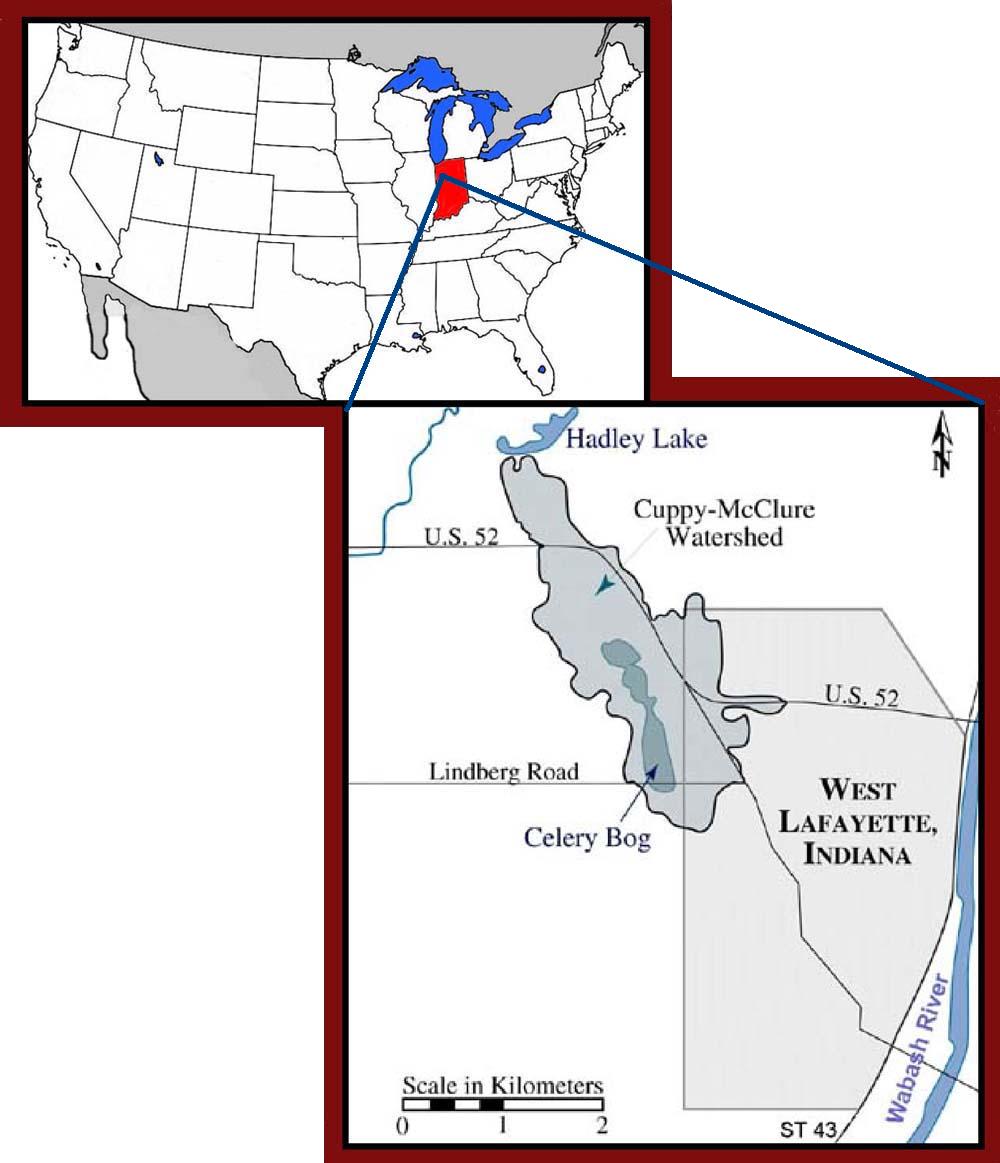 Courtesy of Carmen Lowry


A watershed (also called catchment or drainage basin) consists of the total land area that contributes water to a larger water system. In this case, the celery bog wetland is part of the larger water system. A wetland is an ecosystem in which rooted vegetation is surrounded by standing water during part of the year.
The Cuppy-McClure watershed has an area of 386 hectacres (1.49 mi2). About 34 hectacres (0.131 mi2) of this watershed consists of the wetland. Thus, the wetlands account for about 8.8% of the area in this watershed.