About the Bramson Group
Our research group studies processes that affect the surfaces of planets and ice in our solar system. We tackle such questions about the planets using spacecraft remote sensing observations in combination with theoretical modeling, supplemented by occasional field work at terrestrial analog sites and experimental studies. Our work is helping shape the future of in situ resource utilization and human exploration of Mars, as well as plan future robotic spacecraft missions for planetary science.
PI Bramson's Google Scholar Profile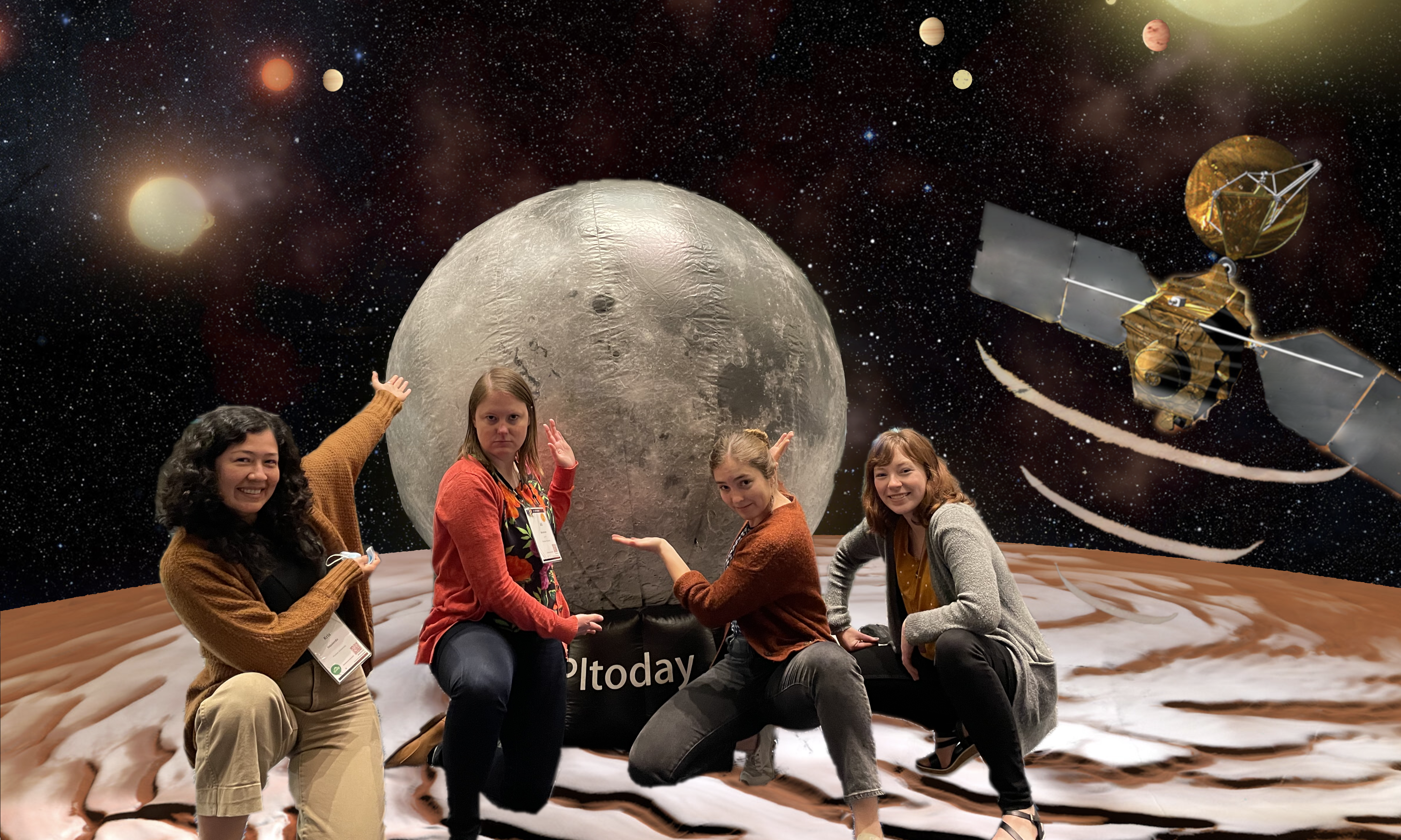 Interested in joining the Bramson group? Please reach out to Prof. Bramson via email (BramsonA (at) purdue (dot) edu) to inquire about availability of open spaces in the group, potential research topics, and projects. Our group values and welcomes diverse perspectives and backgrounds; science is a human endeavor and belongs to everyone, regardless of race, sex, gender identification and expression, romantic and sexual orientation, age, religion, ethnic background, national origin, or disability status.
Considering applying to graduate school at Purdue EAPS? There are a few opportunities to learn more before you even apply!
We are committed to enhancing diversity in our field. Check out this opportunity for a FREE visit to Purdue to learn more about the graduate school, tour the campus, and meet with faculty in EAPS through Purdue's Graduate Diversity Visitation Program (GDVP). Applications are usually due in mid April and the four day event is held in the Fall (generally in October). This is an annual event, so if you miss it this year, stay tuned for updates for next year's program.
Purdue also hosts the Big Ten+ Graduate School Exposition, which is an event for students interested in STEM graduate programs to check out workshops on graduate school applications with representatives from dozens of universities across the country in attendance. Travel scholarships are available, and students that attend have the opportunity to receive an application fee waiver that is valid for up to two years after the event. Registration is usually open in August and September, and the event takes place over two days in October. (Note: The event will NOT be held in 2022)